There's Always Something Great on Tap at Phoenix breweries!
We know where to find the best brews in Phoenix! From the smallest independent nano- breweries that brew those unique, small-batch releases to our large-scale regional brewers who helped bring craft beer to the popular place it is today, we've developed close relationships with them all.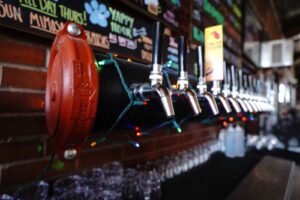 There is no better way to learn and experience great beer than going straight to the source. We've fostered relationships with the Valley's best – and award-winning – brewers so we can give you exclusive access to the personalities and processes in one of the best beer cities in the country!
We're excited to introduce you to the breweries that we have handpicked to showcase the best producers that Phoenix has to offer. While not all breweries will be visited in a single day, this just means that you have a GREAT excuse to come back again and again!