The annual scholarship aims to support the growth and development of future beer industry leaders
January 9, 2023
City Brew Tours is now accepting applications for its third annual Talent on Tap Scholarship program, which supports woman-identifying people of color from diverse backgrounds who wish to make a positive impact in the beer industry. The application period runs from Monday, January 9th to Friday, March 10th. The selected recipient(s) of the award will be announced before the end of March.
To apply, please follow the provided link here. The scholarship is open to all woman-identifying people of color aged 18 and older who are seeking education in the beer industry. The award covers educational expenses such as Cicerone® Certifications, Beer Science programs, brewing training, and other hospitality certifications.
Last year's Talent on Tap scholarship was awarded to Sherley Santell, a college administrator from Queens, New York, who has a passion for craft beer and a dream to open her own brewery. One of Sherley's favorite pastimes is visiting breweries, trying their beer, and observing the ways these breweries foster a sense of community and belonging. Her vision for her own brewery one day is built upon inclusion and community.  She envisions a safe environment, where everyone has "a chance at doing what they love without being diminished for who they are and their role in the industry, regardless of their ethnicity or gender."
Since receiving the scholarship, Sherley has already completed the WBA (World Brewing Academy) Executive Overview of the Brewing Process course, and she intends to enroll in Cornell's Craft Brewing Certificate Program in the near future. City Brew Tours looks forward to meeting and helping support more incredible individuals, like Sherley and other past recipients, and encourages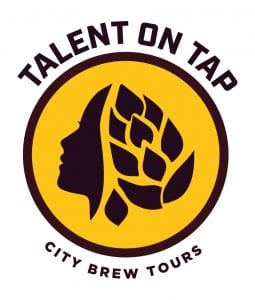 all eligible candidates to submit an application.
City Brew Tours is looking for candidates who want to make a mark in the craft beer industry through its Talent on Tap Scholarship. The company is committed to helping break down barriers for women of color in the beer industry and understand that financial support alone is not enough to address the lack of diversity. Applications for the scholarship are open from Monday, January 9th until Friday, March 10th. To find out more about the scholarship, please visit www.citybrewtours.com/talent-on-tap.
---
About City Brew Tours
Founded in 2008 by Chad Brodsky, City Brew Tours offers unforgettable all-inclusive tours and beer-focused experiences in some of the best beer cities throughout North America. With over a decade of experience, City Brew Tours has created the ultimate craft beer experience that blends history, beer knowledge, transportation, and great food with unrivaled access to an area's top breweries and their beer. www.citybrewtours.com
---
Talent on Tap Media Files
Logo – PDF
Logo – JPG
Logo – PNG
Please contact us if you have any questions or need assistance.