Online Convention Activities, Real Life Fun
Are you hosting a virtual conference? City Brew Tours provides customized craft beer-themed entertainment for virtual conferences and conventions of any size! Virtual experiences are hosted by our expert beer guides and are sure to give your guests a boost during a long day of e-networking.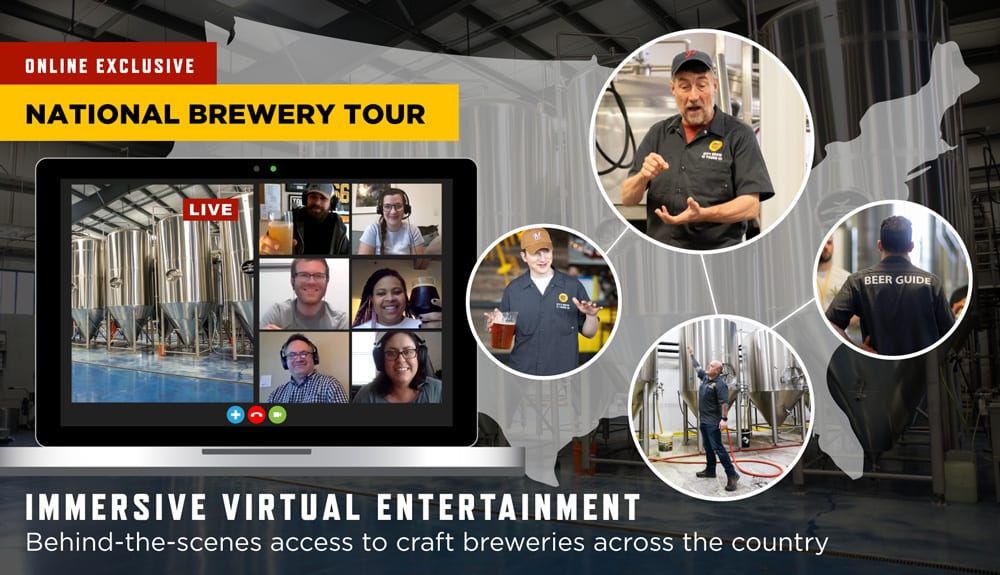 Virtual Nationwide Brewery Tours
This experience will virtually transport your guests (up to 1,000 of them!) to four breweries across the United States in real time! During this one-hour, fast-paced virtual event a charismatic host will introduce participants to several of our expert beer guides located at craft breweries across the country. Each guide will take participants through different parts of the brewing process and virtually tour their facilities. 
Virtual brewery tours are 100% live and fully interactive, allowing guests to ask questions and chat with their guides. It's the next best thing to our traditional brewery tours!
Get Started
Virtual Rent-a-Guide & Add-ons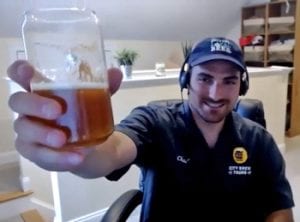 Looking for something a bit different, or have an idea of your own? City Brew Tours can provide virtual, craft beer-themed entertainment and education for groups up to 1,000 people. 
Our knowledgeable beer guides will guide participants through a platform of your choosing – such as a beer and cheese tasting – and dazzle your guests with unique beer facts pulled from their knowledge of 10,000 years of beer history. 
Take our Rent-a-guide option to the next level with an "in real life" experience. We can deliver tasting boxes filled with beer, cheese, chocolate, smoked meats and custom swag to all conference registrants, allowing everyone in the session to see, hear and even taste the same things!
Regardless of your budget, group size or virtual convention platform, our staff will work closely with you to create a lively and informative virtual experience.
Get Started