By Daniel Kolender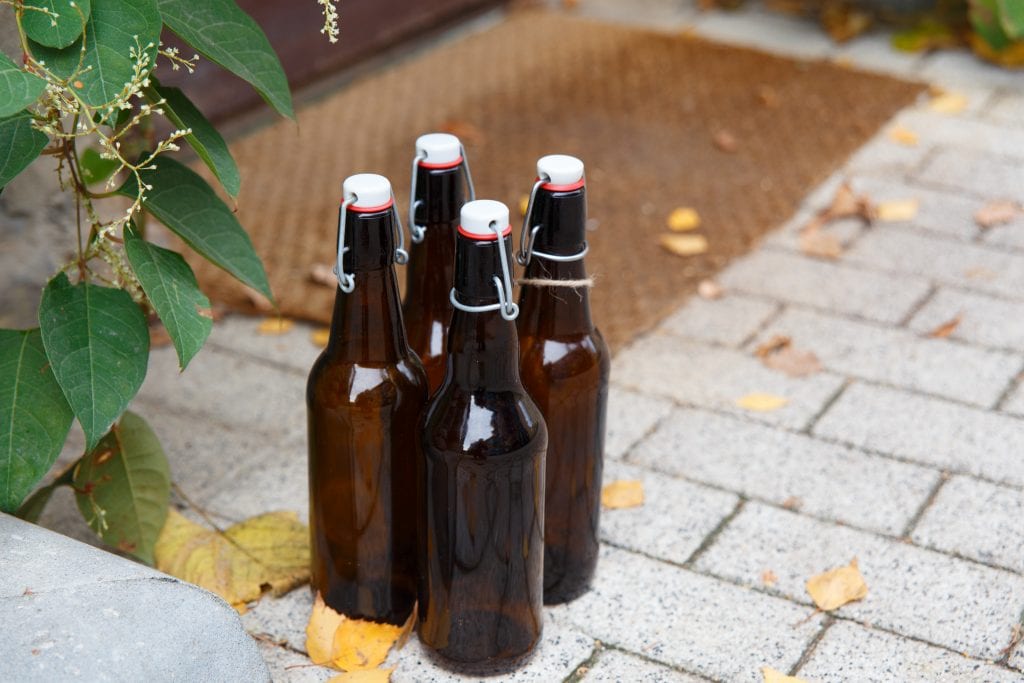 Many states have loosened laws surrounding direct beer shipping. While not quite the Wild West, craft brewery aficionados have more options than ever to order craft beer online. Whether you are looking for beer that isn't distributed in your area or you're interested in craft beer clubs, getting all types of beer delivered straight to your door can make you feel like a kid again.
Brewvana's Brews Less Traveled Beer Club – Explore the US through beer
Experience a new beer-soaked city every month, with brews, a limited edition glass, and a city-inspired gift included with the Brews Less Traveled Beer Club. Brewvana specializes in all things beer. From beer boxes, homebrewing kits made easy, and their newest product, the Brews Less Traveled Beer Club. Subscribers receive 6 (or 12, who wouldn't choose 12?!) beers from a new city each month. Subscription boxes include beers from at least 4 different breweries from the city of the month.
Included with the subscription is a weekly livestream (Wednesdays at 8:30 PM ET) that features guided tastings, exclusive interviews with breweries and other special guests, and discussions about the beer culture of that month's city. They even record the livestream and break it down into podcast form for subscribers to enjoy the content even if they miss the livestream. It's obvious they are going for the title of best beer club. Check out Brews Less Traveled here.
Tavour – Expertly Curated
Excellently curated for the beer curious, with a collection rare enough to make your nerdiest friend gasp, Tavour can please anyone. While this app-based beer delivery service only offers about a dozen options at any given time, it has an outstanding selection across beer styles and adds new beers every day until they sell out.  
In between a beer of the month club and online shopping, with Tavour you can fill up your crate with as much beer as you'd like, then pay a flat fee when you decide you're ready for your box to be shipped. 
With exclusive brews hailing from Alaska to Florida, Tavour is a great option for those wanting to try many options from outside their home state – there is no minimum order but with Tavour's selections it is tough to close your tab. Check Tavour's website out here.
Best Damn Beer Shop – Not an Inaccurate Name
Based in San Diego, Best Damn Beer Shop has perhaps the best West Coast selection online. Browsing their website makes you feel like you are walking the aisles of the coolest beer shop in town, except you don't have to clock 5,000 steps circling the IPA section. Best Damn Beer Shop encourages you to order single cans or bottles rather than six packs in order to try as many different beers as possible. 
From hoppy beers to pastry stouts and sours, Best Damn Beer Shop runs the gamut on styles, though with typical West Coast focus on hop forward ales. Order from Best Damn Beer Shop here.
Craftshack – More options than a shack can hold
Way ahead of the beer shipping curve, Craftshack started in the ancient era of 2012. That's right – Craftshack let customers buy beer online around the same time Carly Rae Jepsen crazily just met you. With that experience, Craftshack has an intuitive layout and user interface that makes ordering your soon-to-be favorite beer easy. 
In addition to a-la-carte beer selection, Craftshack currently offers curated variety packs, from rare Belgian imports to collaborations with musicians (two words: Megadeth Saison). Check out Craftshack's selections here.

Craft City – Deep into the Cellar
Any website where you can buy directly from someone's temperature controlled beer cellar is a good one in my book. Another San Diego based shop, Craft City gives you access to their vast selection including nearly decade-old dusty beauties, from Belgian Lambics to massive American Imperial Stouts. 
Craft City also delivers a sizable selection of craft sodas and sends out a helpful newsletter to keep you up to date on their newest offerings. Book your ticket to Craft City here.
Half Time – Find the Brew-fect Gift
Half Time prides itself on its selection of craft, from tried and tested standards to new innovators generating hype. While definitely leaning toward the latter, Half Time is sure to excite your craft beer loving friends.
Feel free to browse their varieties of beer, or trust the experts and grab one of Half Time's themed gift baskets. From IPAs to regional themes to non-alcoholic beers, Half Time is sure to have something for everyone.
Drizly – Immediate Satisfaction
We've all been there: out of beer, stomach rumbling, and homebound. What if there was a website that could solve all those issues within the hour? Drizly will deliver libations from your local stores, as well as a selection of snacks, liquors and even supplies (think cups, wine openers and paper towels). 
While the service limits you to a smaller selection of what is available in your area, the convenience factor is unbeatable. Pair your crisp local lager with it's natural companion, Doritos, here.
Your Local Brewery!
If you want to have good brews in your area, you have to support your local breweries! Nowadays, many breweries ship or deliver beer, allowing you to order online for optimal ease. Check out your favorite local craft brewers' website and social media to see what they are offering or look up craft producers near you on Brewery Finder.