January we're showcasing Mark Mayer, AKA Rusty, one of our Philly brewery trailblazers. It's been rumored some of his guests wish they had an extra thumb in order to give him 3 thumbs up for his amazing tours. Find out more below!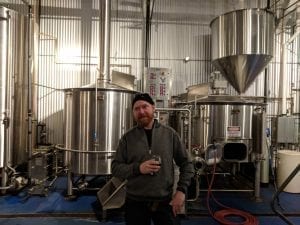 Q: How long have you lived in the Philly area?
A: 3 years
Q: What is it about the city that you love?
A: The unique neighborhoods and the exploding craft beer scene.
Q: What do you love about beer?
A: The excitement that awaits when you pair the perfect beer with your meal and/or mood. Celebrating life's successes with suds!
Q: How long have you worked for City Brew Tours?
A: 1.5 years
Q: Do you remember your first day?
A: Ohh Yes! Simply amazing how all the preparation comes together when it's 'Go Time'!
Q: What has changed the most since then?
A: My comfort level with handling the route, the city and tailoring the educational components to the individuals on my tours.
Q: What's your favorite part of your job?
A: Getting to know our patrons and elevating their senses to appreciate fresh local suds and not settle for 'Big Beer!'
Q: Do you have any beer-drinking tips?
A: Carbonation is King!  Wake your beer up before every sip by swirling or topping it off to bring the head back so the flavor shines.  At home I use wine glasses, especially for hoppy creations!
Q: Are you a home brewer?
A: Yes!  
Q: what's your favorite recipe?
A: New England Style IPA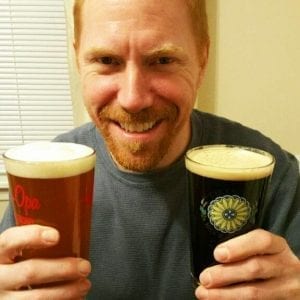 Q: Do you have one of your own you'd like to share?
A: Nope, just be sure to use a premium base malt like Pearl, raise your mash temp and get your calcium chloride ratio up!
Q: What is your current favorite beer?
A: Lustro by Omnipollo   
Q: What's your favorite Beer-drinking activity?
A: Bringing a growler of my newest creation to share with friends
Q: What could someone catch you doing in your spare time?
A: Taking my 7 year old daughter for a hike or bike ride!
Stay tuned for our next Guide of the Month!