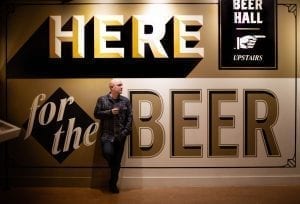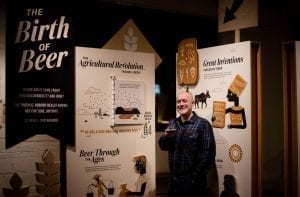 What interested you in City Brew Tours, and what is your favorite part of being a guide?
 I recently moved to the area and I was looking for a way to discover and learn about the local craft beer scene.  My favorite part about being a guide is the opportunity it gives me to teach new people about the history of beer and its fascinating evolution over the ages. Also, I get the chance to meet a variety of people from all walks of life who help me learn as well. A factor I particularly like about my position as a beer guide is my ability to assist people in broadening their tastes of beer by trying different styles and brews along the way.
If you could only drink one type of beer for the rest of your life, what would it be?
It would have to be two styles – stouts and IPAs. That's because one is all about the hops and the other is all about the dark malts.  These two polar opposites would allow me to still enrich my life while being cruelly restricted to only two types of beer.
What has been one of your proudest moments working at City Brew Tours? 
My proudest moment has always been when I convince someone to venture out and try a beer they would typically dislike, only to discover that they love it.  The craft beer experience is all about challenge and discovery, and this moment gives me a feeling of accomplishment.
What words of wisdom do you have for a new guide that has never worked a tour before?
Never think you know so much about beer that there isn't something new to be learned.
Before you worked at City Brew Tours, what was the most interesting or unusual job you've ever had?
I worked at a SCUBA shop in Hawaii while I was stationed there with the United States Army.
What's something new you've learned about beer in the past week?
I learned how to do a closed pressurized transfer from a plastic fermenter into a corny keg.
What beer is in your fridge/cellar right now?
Oliver Cherry Blossom Wheat and two different homebrews: an Irish red ale and a Left Hand milk stout clone.
What is one of your most useless talents?
I'm going to say there's no such as a useless talent, but one of my more unique talents involves the liberal use of sarcasm and dry humor even in the worst situations.
What is your favorite thing about craft beer?
 Drinking it? I think my favorite thing about craft beer is the often-underappreciated fact that it is its very own art form. Craft beer carries inside of it the soul and intent of its brewer and can express the aspirations of the people making it as well as the influence of the geographic area it represents.