The holidays are a special time spent with family, friends and, if you're like us, amazing craft beer. For our November & December beer guides of the month, Courtney and Charles, this holiday season was extra special – the two got married December 12! Courtney and Charles hail from the Washington DC area where they both served as brew tour guides in the "before times." Since COVID had its way with the brew tour industry, they've been killing it as online guides, leading guests through Beer & Cheese Pairing Experiences. We want to give a big thank you to Courtney and Charles for their hard work, and our congratulations and well-wishes as they head into 2021.
Meet Courtney & Charles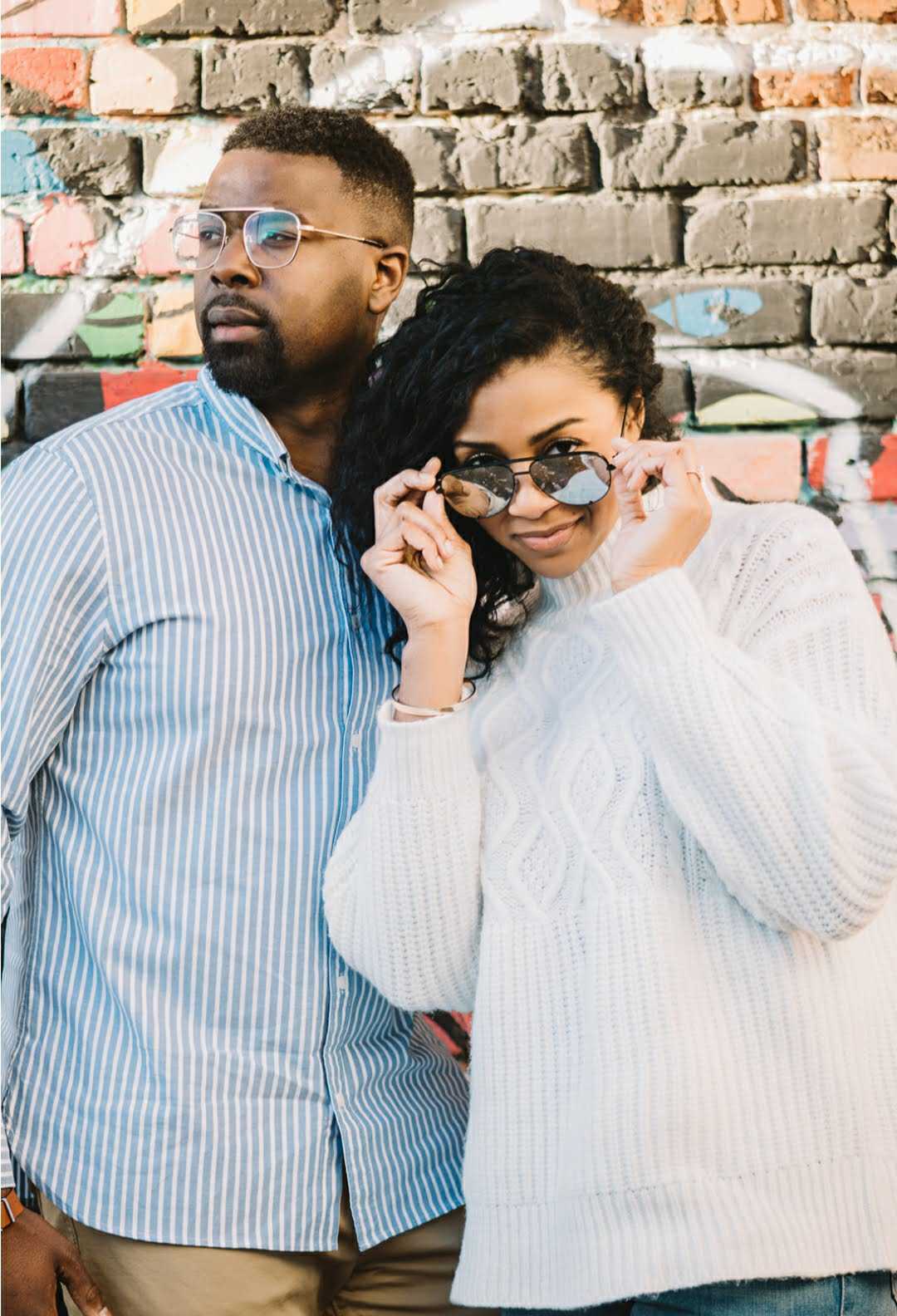 How did you two meet?
Women's Studies class at Old Dominion University in 2013. Charles noticed me as I came in late to the first day of class.
Which city are you from and how long have you lived there?
We are based in the DC Metro area. Charles has been here for 6 years and I have been here for 2.5 years
Where is your favorite place to grab a beer?
Right Proper Brewpub in the Shaw neighborhood in D.C. They have great food, great beer, and the owners Thor and Leah are awesome!
Tell us something weird or surprising about your city!
On average, Washington, D.C. actually gets more rain than Seattle – WHO KNEW?!
When did you taste your first craft beer? Were you into it or did it take you some time to warm up?
My first craft beer was in 2015 at Bangers in Austin, TX (Charles really can't remember so this is for the both of us :D) I was always a beer person, but never got into craft beer because it was never available. After I had my first IPA I was in love.
How did you get into the beer/beverage industry?
Curiosity honestly. We both fell in love with craft beer and wanted to learn as much as we could as fast as we could to be able to teach our friends and family. The curiosity led us to start our beer business, Black Brew Movement, to help people within our community learn to love and appreciate craft beer the way that we do.
What types of tours/experiences have you guided?
So many! Sip Tours, Original brewery tours, virtual beer and cheese tours, etc. We haven't tried our hand in the homebrewing experiences just yet, but are looking forward to testing it out soon.
Tell us about a memorable moment during one of your tours/experiences.
It was late last year, Charles was actually evaluating me for a tour and we really had a great time. The weather was beautiful, the group was so nice to us and even more engaged once we told them we were getting married. Everyone shared their wedding stories, gave some awesome marital advice and even better tips 😉
Online experiences are new to CBT in 2020. Do you think they have staying power? Why?
Without a doubt! It's an amazing idea that has helped people connect with their friends, families, and colleagues for a fun, relaxed event. We love working them and the guests seem to really enjoy attending them.
Which beers are your go-tos?
Charles' is DC Brau's Joint Resolution and mine is Bell's Larry's Latest Sour Ale
Regardless of what you drink the most, if your personality was a beer style which would you be?
Charles is a Czech Pilsner because he's approachable and mellow, but can still bring the flavor. I'd say I'm an Imperial Stout – velvety smooth, intense, complex, and rich.
Favorite drinking game?
Just learned of this game during my bachelorette weekend (shout out to Erin), mine is Cheers to the Governor. Charles' is Flip cup – Classic.
Finish the sentence: Craft beer tastes best when –
You've already been drinking. That's what I'd say. Charles says, "When you're with friends" spoken like a true Czech Pilsner. Noble!