Leave the Christmas and Hanukkah gift brainstorming to us this holiday season! Need a present for a craft beer aficionado in your life? We've got you covered! We compiled a list of fun and unique beer-related gift ideas so you don't have to keep scouring the internet for that perfect present. 
1. 12 Beers of Christmas Beer Box
Approaching the holidays, adult advent calendars featuring beer, wine, and spirits start hitting the market. While we love a good advent calendar full of alcohol, they do not make suitable day-of Christmas gifts. A 12 Beers of Christmas Box, however, makes a fantastic gift to give on Christmas Eve or morning, since the 12 Days of Christmas begin on Christmas day! This Christmas Beer Box includes 12 hand-selected craft beers, a tasting guide, fun surprises and swag, and access to interactive virtual beer tastings. Have this gift shipped to yourself or conveniently shipped to the home of a beer-loving recipient!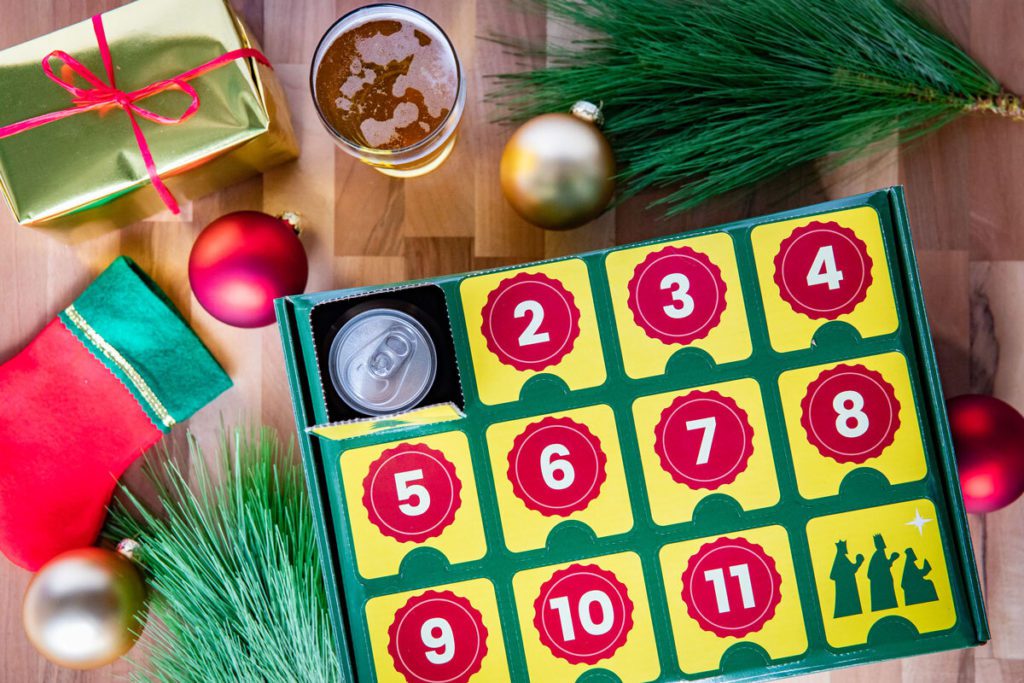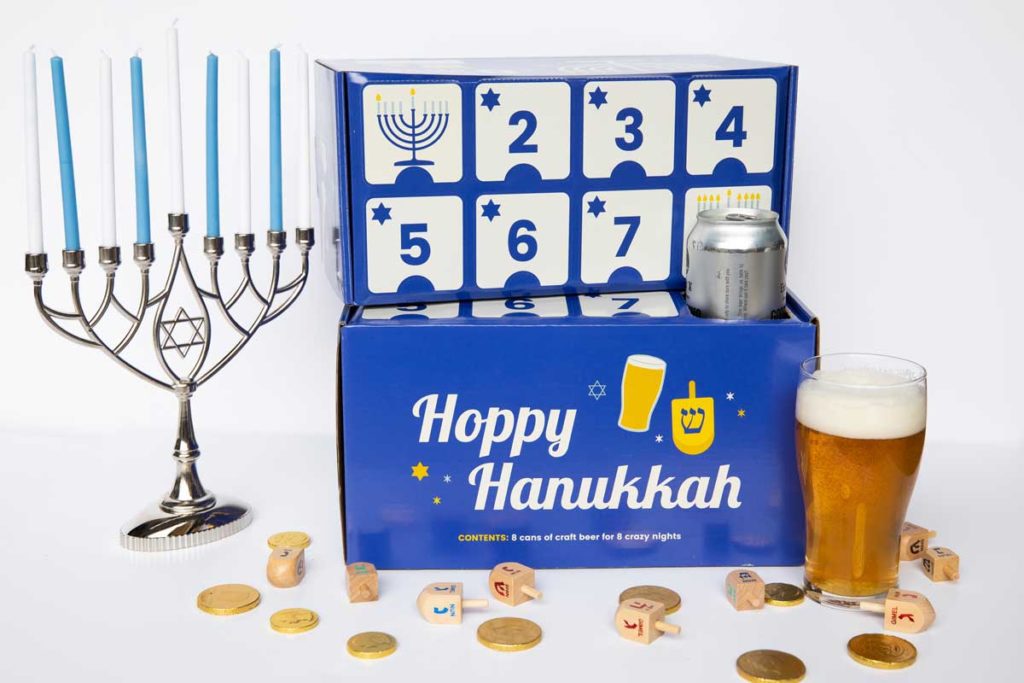 2. Hoppy Hanukkah Beer Box
Kick off night one of Hanukkah with a gift that gives all 8 nights! A Hoppy Hanukkah Beer Box includes 8 hand-selected craft beers from across the country (they're not all hoppy as the beer box name might suggest), a tasting guide, swag and other little surprises, and access to interactive virtual beer tastings. You can have this gift shipped to yourself or conveniently shipped right to the home of the recipient!
3. Monthly Beer Club
A subscription to a beer club is a fantastic way to introduce your partner, husband or wife, friend, or family member to new craft beers every month! Brews Less Traveled Monthly Beer Club visits under-the-radar craft beer scenes each month, showcasing these scenes through a box of 8 local beers, swag, and other goodies! Subscribers can also tune into a live, members-only virtual tasting each week which is led by Brews Less Traveled hosts and beer industry-leading guests. With 3 and 6 month subscriptions available, it is the gift that keeps giving!
4. Pressurized Beer Growler
Crack open sealed growler and the beer goes flat in 2 to 3 days. Use a pressurized growler, and the beer stays fresh for up to 2 weeks! Pressurized beer growlers are great Christmas and Hanukkah presents for beer-drinkers who enjoy bringing home craft beer from breweries. They're also great gifts for beer-drinkers who want draft beer at home but can't justify buying and maintaining a home kegerator. These special, air-tight growlers act as mini kegerators, complete with pressure regulation, CO2 cartridges, and a tap to pour a perfectly carbonated beer each time. Pressurized growlers range in price from $100-250 which is a heck of a lot less expensive than a full on kegerator!
5. City Brew Tour
Give the gift of an experience this holiday season with a City Brew Tour in a city near you or the recipient. A City Brew Tour whisks guests away on a guided, roundtrip adventure to multiple local craft breweries where they enjoy beer tastings, a paired meal or snack, and exclusive access to brewery production areas to learn about the process behind the beer. The gift certificate for a Brew Tour makes for a quick and easy gift—choose the experience, then print a customized certificate—great for last-minute giving!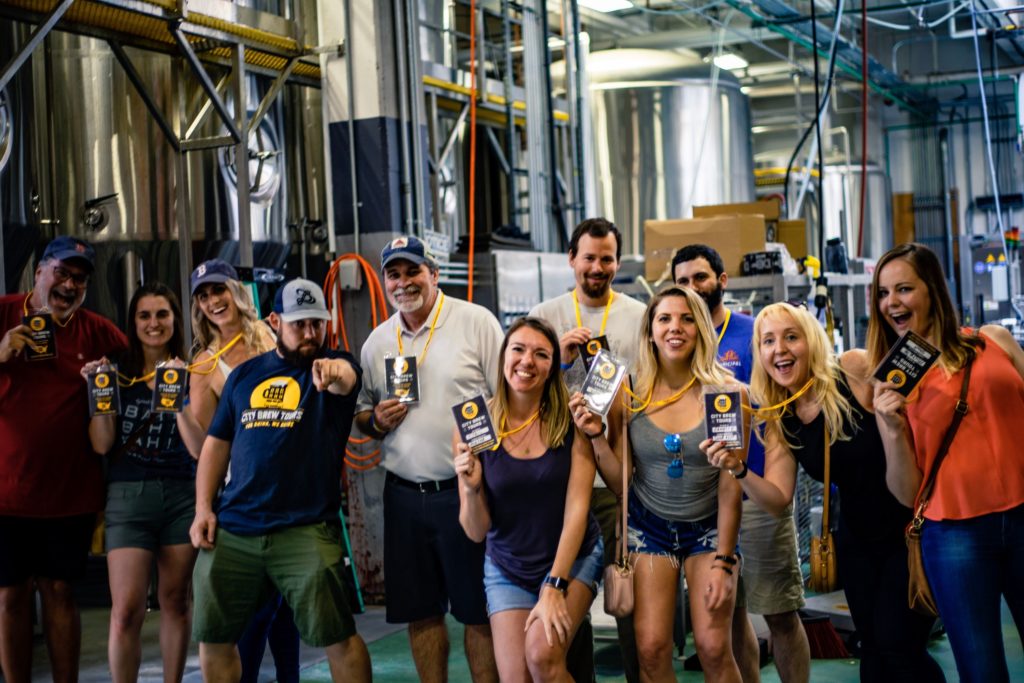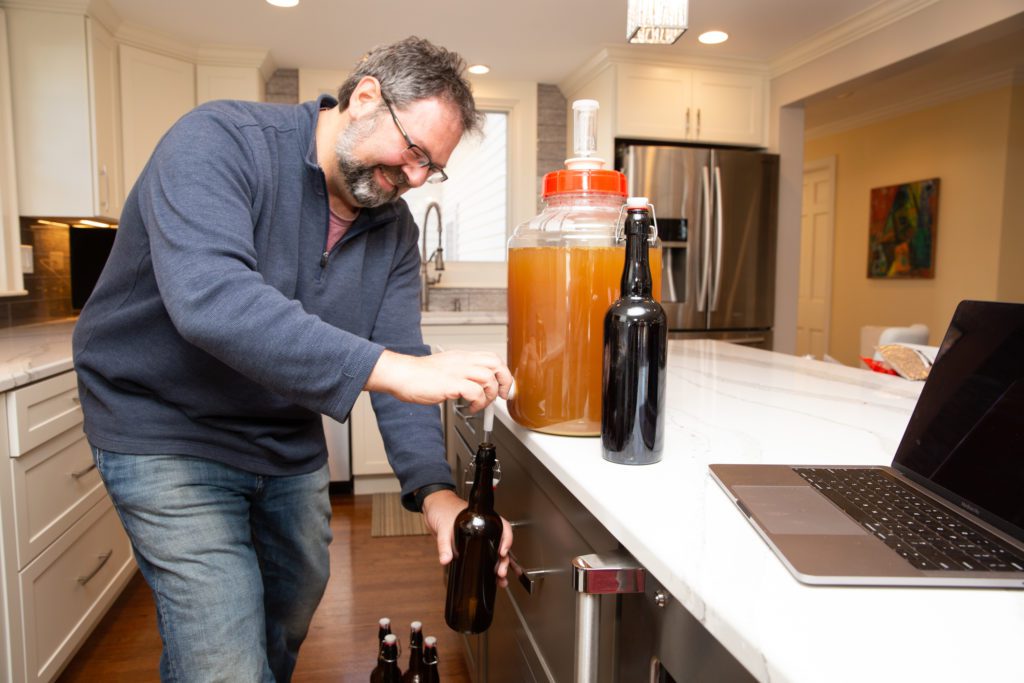 6. Beer-making Kit
"Give someone a beer and you quench their thirst for a day. Teach them how to brew, and you quench their thirst for a lifetime."
— Lao Tzu 
Alright, fine. Lao Tzu's original quote was about fish, not beer, but the same principle applies! If you need a gift for someone who loves craft beer, then consider giving them the means to brew their own beer! Beer-making kits flood the shop shelves and the internet during the holiday shopping season, so it is an easy holiday beer gift to find!
7. Craft Beer Cookbook
Know someone who loves cooking as much as they love beer? It turns out the two go hand-in-hand beyond simply drinking while cooking (although that's never discouraged!). Beer enriches many dishes and desserts—it tenderizes meats, rounds out the flavors of sauces and dips, and adds a depth of flavor to baked goods, soups, and much more. Either find one online or at a local bookstore -or- hunt down some recipes made with beer and create a custom craft beer cookbook with services like Shutterfly or Blurb.
8. Beer-bread mix and six pack
Fun, easy, and affordable, a box of beer-bread mix with a six pack of craft beer is a terrific Christmas or Hanukkah gift for a giver on a budget! This simple present covers all the bases—it's food, it's alcohol, and it won't end up in the basement or closet after the holidays! Add a wedge of cheese into the mix so your recipient can make cheesy beer bread and/or give them a mixed six pack to let them decide which style of beer to use!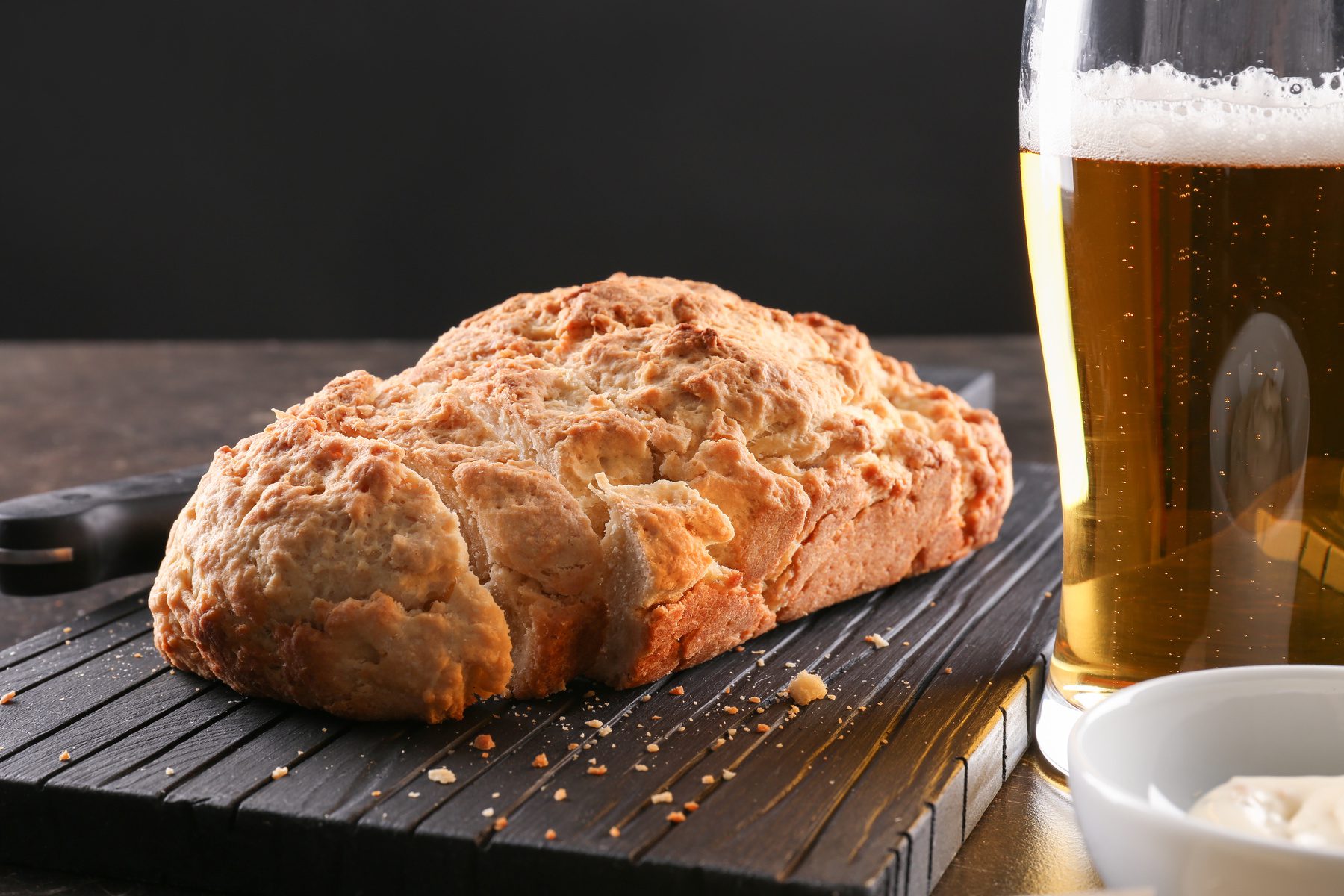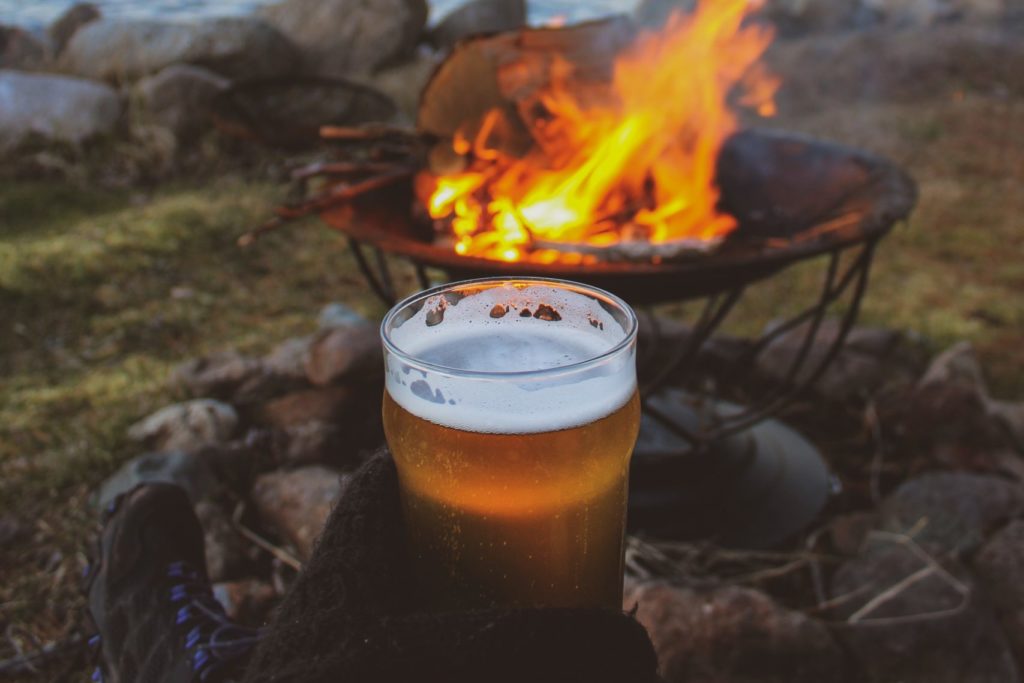 9. Clip-on Cup holder
An ingenious idea for a stocking stuffer—clip-on cup holders are creative solutions to an inconvenience that plagues many beer-sippers around campfires, sitting on porches, or lacking table space. As the name suggests, these cup holders clip onto the sides of tables or the arms of chairs, and presto! Now the lucky recipient of this gift has two hands to use for phone scrolling.
Heads up: They also make clip on wine glass holders, in case you need a gift for a couple who stands on opposite sides of the wine/beer divide.