Guest Post by Robert Baker from outsidepursuits.com
The Big Apple is one of the world's most exuberant cities. It's also home to many of the nation's best craft breweries. Everyone should visit NYC at least once in their life to experience the atmosphere and history of the most populous city in the United States.
A craft beer tour is a great way to explore areas and aspects of the city that most tourists fail to see. You also get to sample great tasting beers and meet fascinating local people.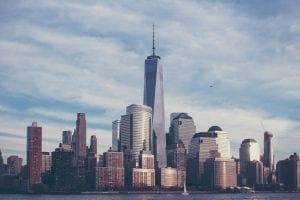 #1. Expert knowledge and connections
The best way to experience any city is by being shown around by an enthusiastic local. Their connections and insider knowledge provide you with a richer experience as you tour the city's landmarks. Craft beer tours are operated by local guides who know their neighborhoods intimately. 
NYC is a huge city divided into 5 distinct Boroughs. Many visitors focus on the better-known sights and attractions around Manhattan. However, most New Yorkers live on Long Island. That's where you'll find the heavily populated boroughs of Queens and Brooklyn.
If you want to speak to real New Yorkers and learn about the local traditions and culture, head out to Long Island. Most New Yorkers like to relax and chat over a beer. Select your own favorite beer from a craft brewery in Queens or Brooklyn and enjoy drinking with the locals.   
#2. Not the same boring old tour
In the past, visitors to NYC wanted to see the Empire State Building, Central Park, Liberty Island, and maybe the Rockefeller Center. Today, many tourists demand more. They don't want the exact same experience as every other visitor to the Big Apple. Once they've completed their bus tour of NYC, they're searching for something extra. They're looking for a unique experience that will stick in their memories for a lifetime.
More usually includes a unique experience. Some visitors like to enjoy an NYC dinner cruise in the harbor. Others charter a helicopter to explore NYC from the air. Both of these activities provide an interesting and different view of the main landmarks. But a craft beer tour involves so much more. You're not just exploring the landscape. You're exploring the culture scape. 
#3. See the real Brooklyn & Queens
You can sweep through Brooklyn & Queens on a bus tour. The famous bridges crossing the East River are an essential stop for any visitor to NYC. But if you want to see the real Brooklyn and Queens, you need to climb off the bus and walk into the neighborhoods. Then you can begin to discover how real New Yorkers live their lives. 
A craft beer tour in Brooklyn or Queens will take you along those roads less traveled by. NYC is one of the top beer cities in the Union, so there are plenty of fantastic craft breweries to choose from. These tours will introduce you to hidden paths leading into little known neighborhoods. You'll see a side to NYC that most other visitors don't even know exists.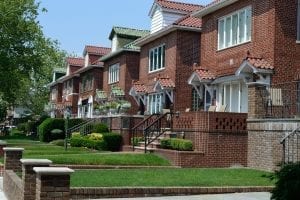 #4. Enjoy the local taste & meet local people
The craft breweries included in any beer tour in NYC are among the best in the city. If you enjoy drinking the very best beer, you'll love drinking directly from the source. You'll meet the people behind the taste and learn all about their lives and working environment. If you've ever considered a move to the big city, these are the guys to talk to about your dreams and aspirations.
These craft breweries were founded by real people with real dreams. Take Steve Hindy, for example. When he quit his job as the Middle Eastern correspondent for the AP, he was thirsty for more liquid adventures. With financial help from a neighbor, he founded the Brooklyn Brewery in 1984. His vision has grown into one of the most successful craft breweries in NYC, and you can learn all about it on a craft beer tour.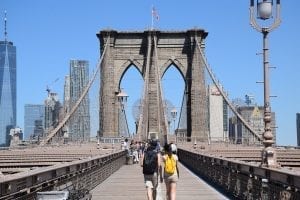 #5. A fun way to learn about beer and brewing
If you're interested in beer, a craft beer tour is the best way to learn all about the process of brewing from hops to ales. On a tour, you'll learn about the history of brewing. You'll investigate the complex process of brewing on a commercial scale. You'll hear all about the chemistry and magic behind your favorite brews.
The great thing about craft breweries is their size. They're not so large that you get lost when trying to understand the processes involved. But they're also not so small that the processes are overly simplified. Craft beers are the best varieties of beer you can taste, and these tours will enable you both to taste the best brews and learn how they're created.