Exploring Craft Beer in Asheville, NC
Embark on an adventure through Asheville's renowned beer scene with City Brew Tours. Our dedicated beer experts will guide you through the stories, processes, and flavors of the craft breweries that are responsible for Asheville's reputation as a major beer city. Explore everything from microbreweries to iconic industry heavyweights—a unique interactive learning experience awaits you at each stop along your craft beer journey.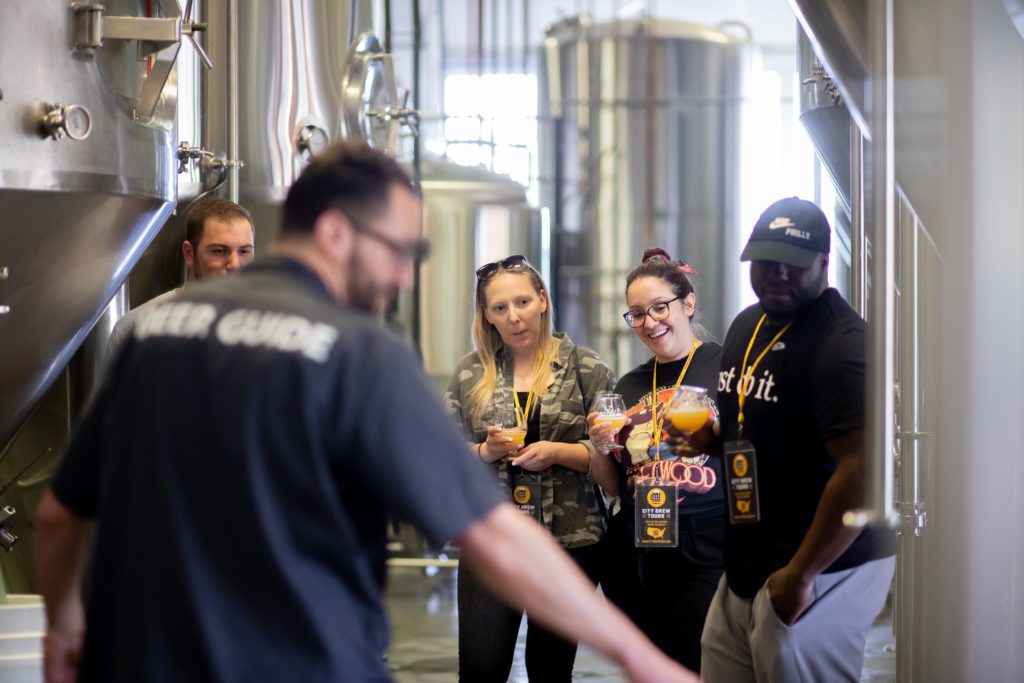 We went out found some of the best breweries that represent Asheville's craft beer scene, hand-selecting and building a strong relationship with each affiliate in order to offer you an unforgettable experience! Our expert guides will show you the ins and outs of 3-4 stops during your City Brew Tour, introducing you to these featured brewery affiliates and their craft beer.