Trying to plan the perfect night for the bachelor and all your best bros? A Brew Tour is the best way to have a stress-free, fun time with everyone drinking great local, craft beer together! It can take a lot of work to plan the best day and night for your best friends, so why not have someone else do it for you? Just sit back, relax, and have a brew. Not only do you get to try new beers at every stop, but great food is also included with the tour!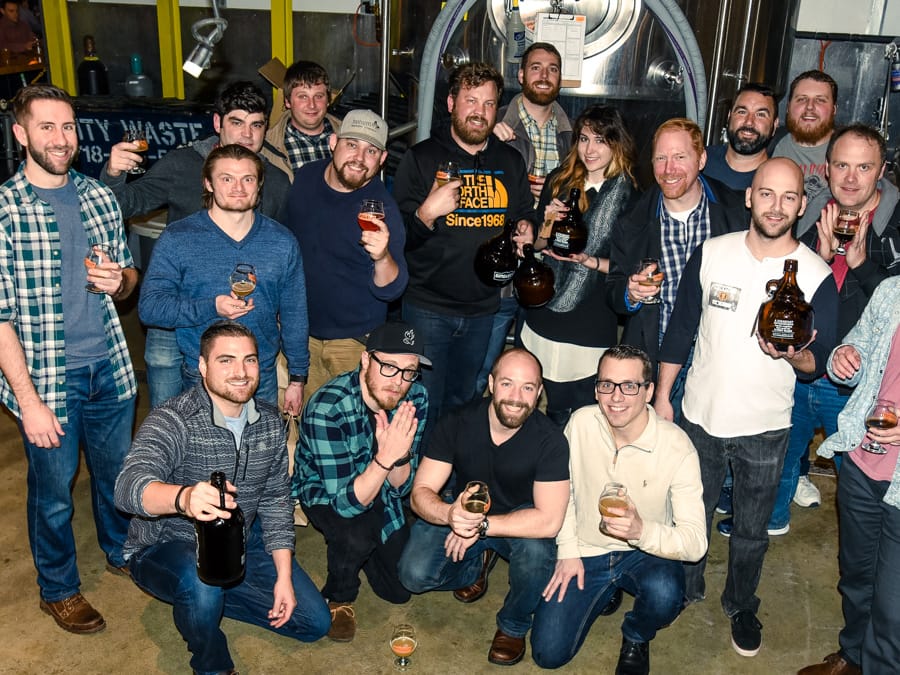 Here are five reasons why your next Bachelor party should be a City Brew Tour:
1. Designated Driver
No one needs to sit out of the fun and be the sober buddy! You get your very own safe, reliable, and very entertaining driver! They'll even pick you up and drop you off, so you don't have to worry about a thing.
2. All the Variety
Beer? Oh, you get beer. Lots of beer. Fifteen or more different beers on each tour from three to four different breweries, to be more exact. Get tastings of locally brewed IPAs, stouts, pilsners, porters, saisons, and so many more styles!
3. Food
There is no better way to keep the party going than with a delicious, filling meal paired with all that beer! Energy must be kept up and bellies must stay full so you can keep going all day and night with the groom-to-be.
4. Exclusive Behind-the-Scenes Tours
Not only do you get to taste and visit different beers and breweries, but you also get to have your very own VIP tours through the inner workings of these high-class breweries. See up-close-and-personal how your favorite beers are made. Learn all the steps and history about why and how beer is brewed from ancient times to the craft brewing of today.
5. Knowledge and Entertainment
You get to learn all about how beer is made and where it comes from our hilarious and trained Brew Tour guides. All your beer questions will be answered as they drive you from brewery to brewery. Want some fun trivia to impress your friends? You'll get all the interesting and wacky info on the tours!