City Brew Tours offers unforgettable all-inclusive tours and beer-focused experiences in some of the best beer cities throughout North America. With over a decade of experience, City Brew Tours has created the ultimate craft beer experience that blends history, beer knowledge, transportation, and great food with unrivaled access to an area's top breweries and their beer.
Our mission is to be the leading curator of craft beer experiences for visitors, locals, and the community as both an ambassador and an advocate for the brewing industry.
---
THE STORY BEHIND THE STORY
An entrepreneurial spirit and a love of great beer are what led Chad Brodsky to found City Brew Tours all the way back in 2008.  From humble beginnings in Burlington Vermont to becoming North America's leading craft beer tour experience – City Brew Tours is far more than a "beer bus" – it's an experiential trip through a city's craft beer scene!  The City Brew Tours Experience focuses on education, entertainment, and ambassadorship to help bring incredible beer-focused experiences to cities all over the country!
Chad first came up with the idea upon returning from Vienna Austria with a newfound love for high quality beer.  After enrolling in "Beer Making 101" in college he quickly found that brewing beer was a lot harder than enjoying it!  After purchasing an old church van Chad launched 'Burlington Brew Tours' and it quickly became a must-see experience in Burlington, coinciding perfectly with Burlington being labeled as the fourth best beer city on earth.  Many years and expansions later the brand eventually became 'City Brew Tours' and quickly spread down the east coast rapidly, and even to the west coast, midwest, and Canada!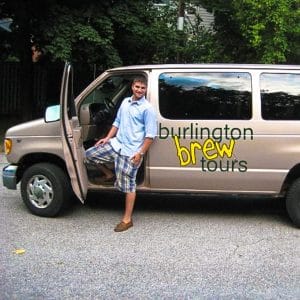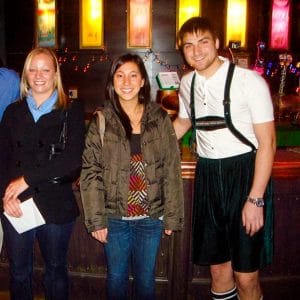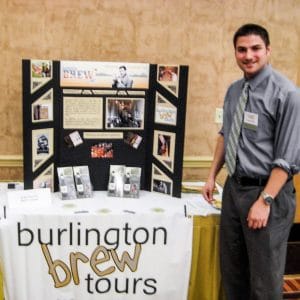 Building upon years of success, Chad has teamed up with Mike and Davin to bring City Brew Tours award-winning experiences to Raleigh!  The City of Oaks is filled with plenty of incredible breweries just waiting to be toured, and we can't wait for you to try all the delicious beer they have to offer!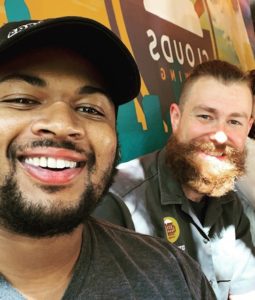 Mike and Davin met off chance through a mutual friend while attending college together at UMBC in 2010. They then lived together for 3 years and have been best friends ever since! Living so close to the city of Baltimore massively exposed these guys to Maryland's constantly growing craft beer community.
For Davin it was love at first pint with Loose Cannon IPA by Heavy Seas Brewing Company; a local brewery from his hometown of Baltimore, MD. In 2014, Davin moved down to North Carolina and began to appreciate the craft beer scene even more with a wide variety of breweries and tasty beers to choose from. His new favorite beer became and still is Road Hazard Hazy IPA from Crank Arm Brewing Company located in Raleigh, NC. Davin became even more appreciative of craft beer through his work as a Manager for Bad Daddy's Burger Bar, a local burger joint featuring North Carolina's Best Brews.  Fast forward 7 years, a few home brewing lessons from Mike, some Cicerone training, and a love for good beer (especially IPAs), Davin hopes to share his knowledge of the brewing process with the city of Oaks!
Mike encountered his first craft beer while working at a restaurant in Baltimore's downtown inner-harbor – a beer known then as 'Clipper City Pale Ale'.  This first foray into craft beer began a 10 year long journey into home-brewing beer and, ultimately, a 3 year tenure as a beer tour guide for City Brew Tours of Baltimore MD!  After relocating to Raleigh NC with his wife and dogs in 2020 Mike set out on a mission to bring his love of craft-beer and brewing to his new home-city.  Through launching the City Brew Tours Raleigh Franchise in 2021, Mike hope's to bring unforgettable craft-beer experiences to as many of his fellow Raleigh beer drinkers as possible!