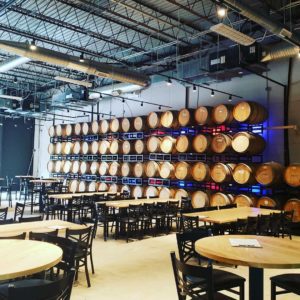 Fortnight Brewing Company was founded by Stuart Arnold after his move to the United States from England.  Stuart's desire for traditional English style beers was not satisfied and thus he began a homebrewing journey to recreate those distinct English style beers he missed so much!
Fortnight is Cary's oldest brewery, and has a strong focus on producing traditional English cask ales (or 'real ale' as it's often called).  These beers are a specialty in the US, but are commonplace in Britain, and are served warmer, and at lower carbonation than typical American Ales.
Additionally Fortnight produces a wide-variety of American craft offerings including lagers and IPAs as well as barrel-aged beer!  This massive brewery and taproom is the largest operation featured on our tours!!
Address
1006 SW Maynard Rd, Cary NC, 27511
Website