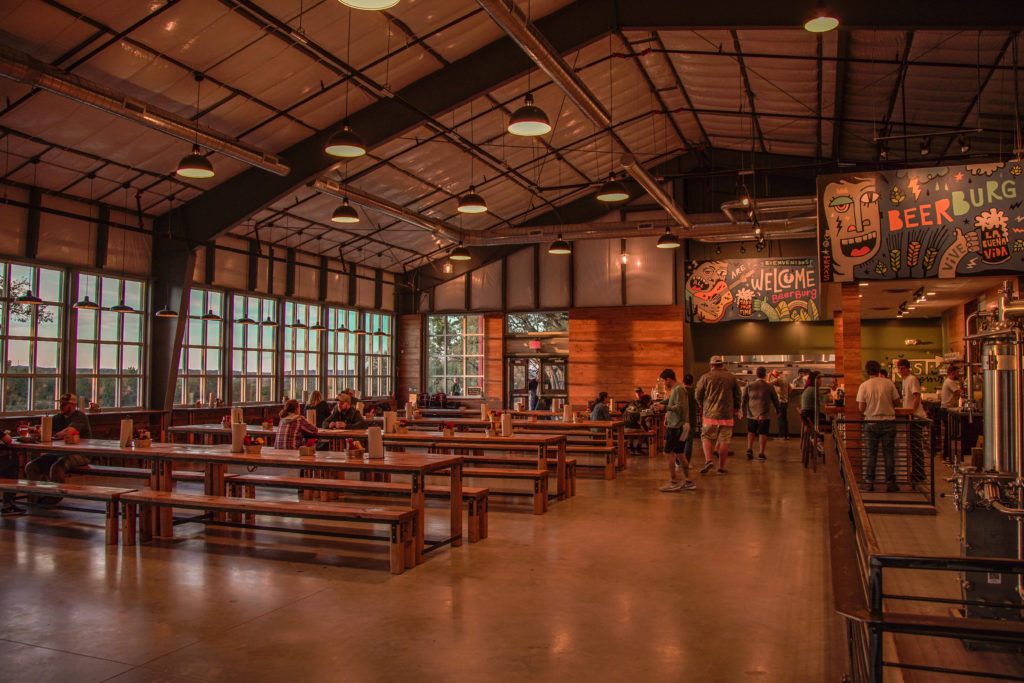 Beerburg Brewing was opened in January 2020 by Trevor Nearburg. Gino Guerrerro is the head brewer. Beerburg Brewing has a 10 bbl brewery and large taproom that sit on a beautiful 15-acre Hill Country spread in Dripping Springs. Trevor started Beerburg to create beers with a sense of place. All of Beerburg Brewing's beer is brewed with domestic barley, sourced from the Texas Panhandle and Colorado. Their Wildcraft series feature ingredients strictly from Texas, usually grown on their property. They use malt from Texas, local well water, wild yeast, and hand-foraged local herbs in place of hops, which don't grow well in the local climate.
When you walk into Beerburg Brewing's taproom, you are greeted by a wall of giant windows that provide a breathtaking view of Shield Ranch, which is a nature preserve that can never be developed, giving the guest a pure Hill Country view. The in-house restaurant, Taqueria La Violeta, shares Beerburg Brewing's values and attention to detail. They serve traditional Mexican cuisine inspired by old family recipes and are always made from scratch on-site.
Beerburg Brewing is focused on sustainability in everything that they do, from responsible gathering to sourcing from local and sustainable vendors. They are working towards a goal of becoming a zero solid and liquid waste facility that provides energy and water. The culture is one based around inclusivity, and they have been involved with many initiatives including Out Youth, Pink Boots, and Black is Beautiful, as well as several local pet adoption and no-kill shelter programs.
Address
13476 Fitzhugh Rd.
Austin, TX 78736
Website