Summary
Read out list of the best beer cities to enjoy your summer vacation in, from bustling beach towns to mountain getaways.
Head to These 8 Best Beer Cities in the US for Summer Vacations
Is there anything better than a crisp, refreshing beer on a sweltering summer day? We'll get ahead of you with the answer on that one—no, there is nothing better. With the summer months coming up, we want to answer the question: What are the best beer cities in the U.S. for a summer vacation?
For our criteria, we looked at American cities with two things—a fantastic beer scene and good summer weather. Sorry, Arizona and Texas, but we're looking for breezier weather here. The best beer cities in the U.S. need to have a big beer scene with lots of options, but we specifically looked for beer scenes with lots of lagers and sour beers to love.
So, what did we find? Whether you're looking to spend a week on the beach building up your tan, or you want a quick mountain getaway, there are fantastic craft beer destinations where you can enjoy long summer nights. Read below for our full list of the best beer cities in the U.S. for your summer vacation.
Grand Rapids, MI
Grand Rapids is situated along the Grand River, not too far off the shores of Lake Michigan, so a summertime visit is filled with refreshing lake breezes. The city is also one of the country's premier craft beer destinations, with USA Today naming it "Best Beer City" two years in a row.
Brewers have worked their craft in Grand Rapids for nearly two centuries now, so there is a deep vein of brewing tradition to explore in any summer vacation.
Brewery Vivant in Grand Rapids is a must-stop destination for lovers of European beers. The brewery hones its attention on traditional Belgian and French styles, adding a twist of American ingenuity. Speciation Artisan Ales brews some of the finest farmhouse ales in the region, alongside low-intervention wine that is perfect for summer temperatures. Grand Rapids breweries like Broad Leaf Brewery & Spirits and Greyline Brewing Co. consistently crank out reliably refreshing beers and should be included on any summer vacation list.
Need to Know: The City Brew Tours Beer Club swung by Grand Rapids on its journey across beer scenes across the U.S. Beer Club members got 8 hand-selected beers from some of Grand Rapids' most interesting breweries, like Brewery Vivant and Broad Leaf Brewery. Want in on the next box? Get your hands on a City Brew Tours Beer Club membership here.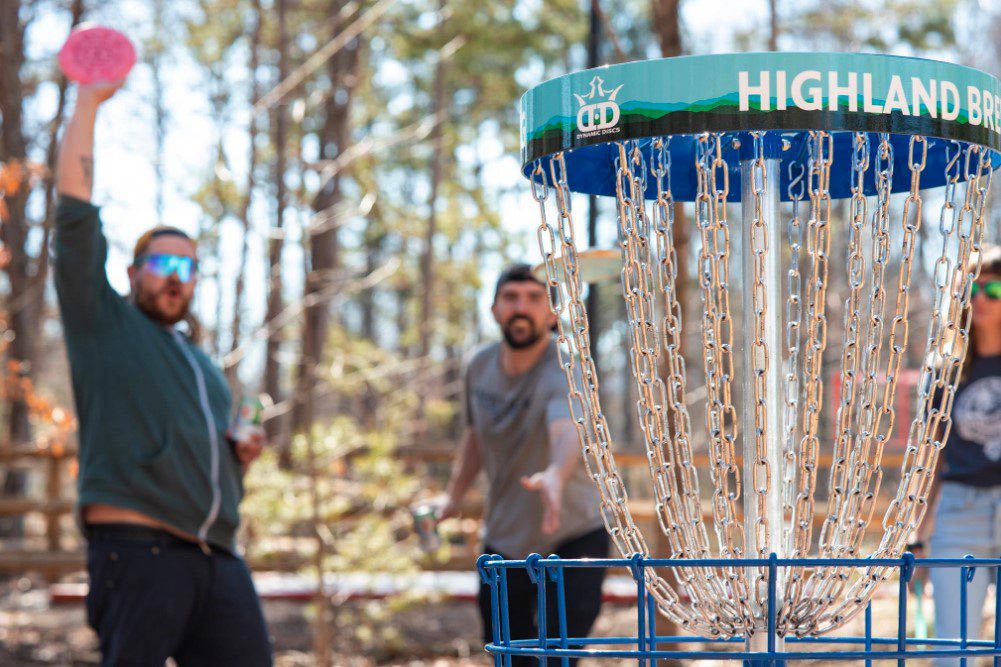 Asheville, NC
Our second summer vacation recommendation should come as a no-brainer for the beer-fervent crowd. Asheville breweries keep craft beer tourists with discerning tastes coming back year after year. But beer journeys in Asheville are truly accentuated in the summertime, when the crisp air in the Blue Ridge Mountains breezes through beer gardens and patios throughout the city.
The area is home to many large and influential craft breweries, including stalwarts like Sierra Nevada Brewing Co., New Belgium Brewing and Highland Brewing. The latter is a joy to visit in the summer, in particular, because of its large outdoor spaces featuring a hiking trail and disc golf course.
In Asheville city limits, beer lovers have their pick of the litter. Consider Green Man Brewing Co., an Asheville staple since 1997. Alternatively, New Origin Brewing Company may be much newer to the scene, but its fruited sours and hazy IPAs are some of the most popular beers in town. Likewise, DSSOLVR has become a popular destination taproom in Asheville for its wildly flavorful beers and, um, interesting can art.
That's all without even mentioning highly-rated breweries in town like Burial Beer Co., Wicked Weed Brewing's Funkatorium, and Hi-Wire Brewing. The options are seemingly limitless in Asheville, where you can spend all day enjoying pints under the summer sun.
Need to Know: Want to go where the locals drink? Take an Asheville City Brew Tour with a local, expert guide who takes you behind the scenes at several of Asheville's best breweries. Every tour includes round-trip transportation so you can soak in the mountain scenery every single moment.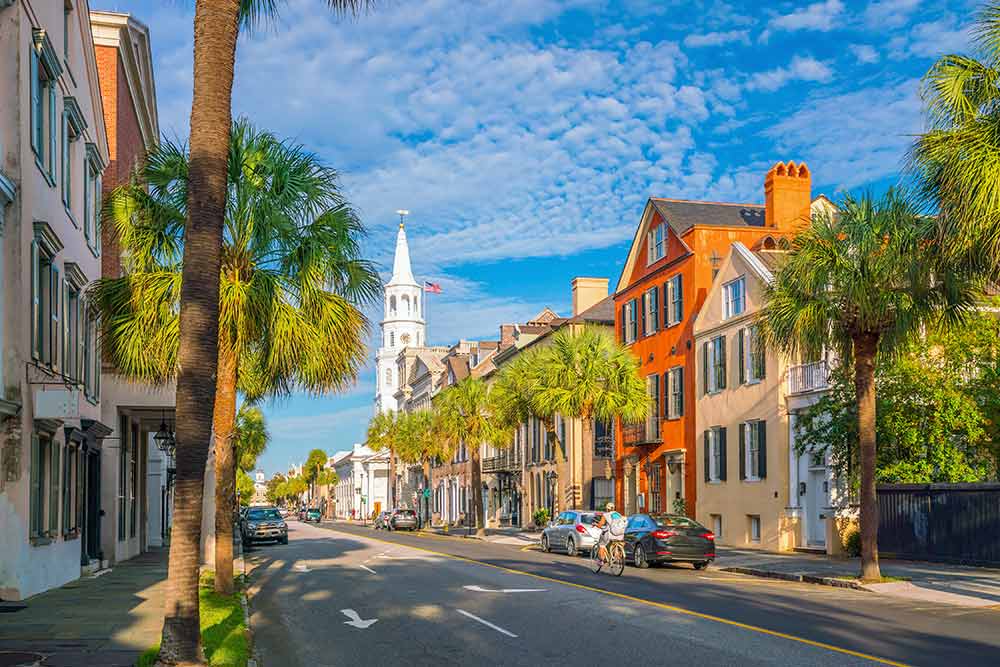 Charleston, SC
One of America's oldest cities, Charleston, South Carolina, continues to attract tourists from across the world with its undeniable charm. There are so many things to love about Charleston, from its pastel-colored building, to its tangible historical auras, to a seemingly endless supply of beautiful nearby beaches.
Over the past decade, Charleston has added another weapon to its arsenal: beer. Charleston breweries have picked up with such rapid pace that there is now a Brewery District on the northern end of the city's peninsula. There is even a free "beer trolley" that ambitious drinkers can hop on every Saturday to travel around the Brewery District.
Breweries in Charleston have really picked up on the feel of the city, too. Because of its beachy vibes and humid, oceanic weather, Charleston is best enjoyed with a lighter beer in hand. Check out places like Snafu Brewing Company for its long list of sour beers, or head to Munkle Brewing Co. for one of its many European-style lagers.
Better yet, enjoy a pint on a patio with an ocean breeze blowing through your hair, and find a table at Commonhouse Aleworks during one of their many nights with live music.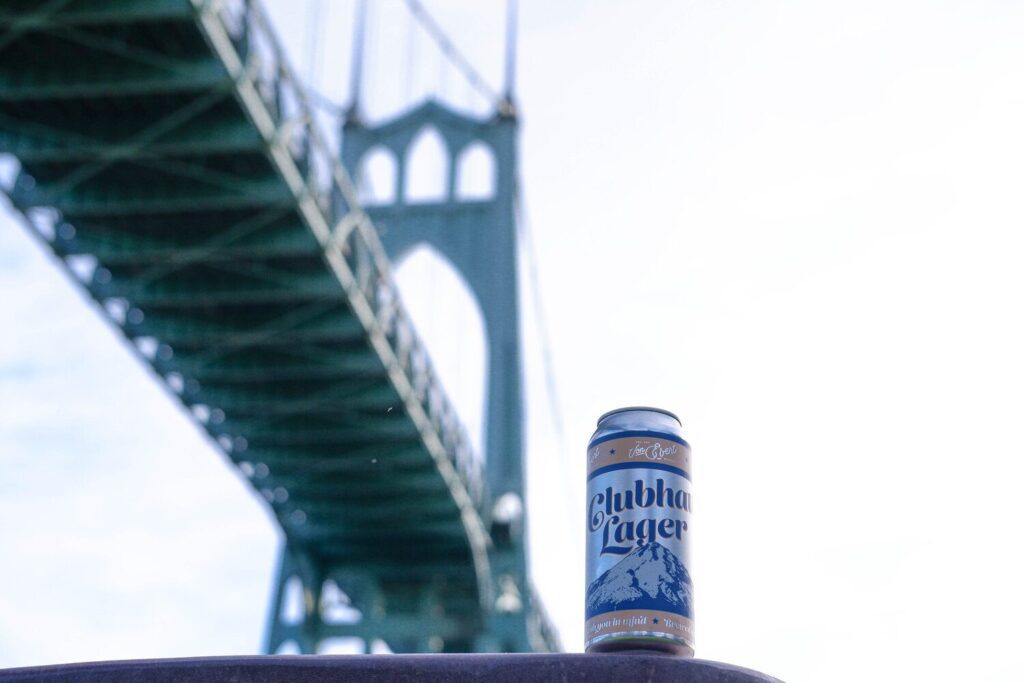 Portland, OR
The weather in the Pacific Northwest is appealing no matter the time of year, but the region really shines during the summer when the sun, well, shines.
It's no secret that Portland, Oregon, is home to incredible breweries. We're not unloading any trade secrets on you here. The city is home to innovative brewers that make every style under the sun. If you're a freak and want the darkest stout on the sunniest day of the year, then Portland is the beer scene for you.
Some Portland breweries can be counted on for impressively refreshing beers, though. Von Ebert Brewing skillfully blends Old World influences with Pacific Northwest ingredients to brew up clean lagers and bright IPAs. Steeplejack Brewing Co. should also be included on your Portland to-do list, with its selection of crisp Belgian ales and cask-conditioned pub beers.
Need to Know: There are so many breweries in Portland, Oregon, that you'll never hit them all in one day. For help getting around, take a City Brew Tour!
City Brew Tours Portland takes you around to some of the best breweries around Portland, no matter what time of year. A City Brew Tour includes round-trip transportation, so you get to sit back and enjoy the spoils of Portland's beer scene while someone else does the driving.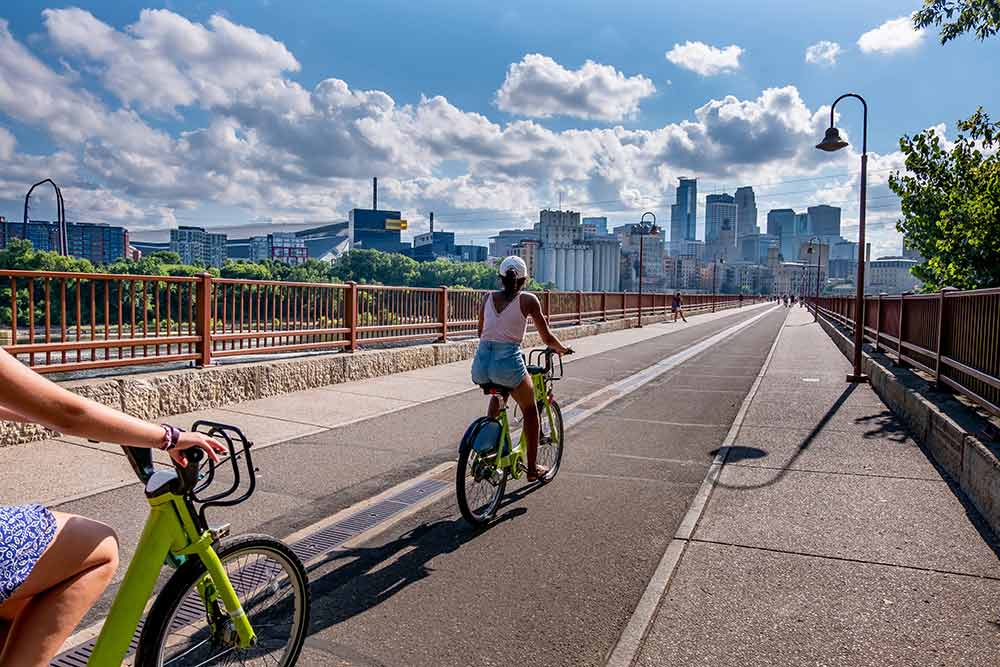 Minneapolis, MN
When the sun comes out, the Twin Cities of Minneapolis and St. Paul come to life. The cities boast more than 50 breweries between them—many of which are of high, high quality. Between some of the best beer in the region, endless miles of hiking and biking trails, as well as wondrous parks hiding secret waterfalls, Minneapolis and St. Paul is an under-the-radar beer destination that should be on your radar this summer.
Some of the best Minneapolis breweries to visit are now well-known craft beer brands, like Fair State Brewing Cooperative. The brewing co-op makes small batch brews from unique recipes, like its Black Lager or a tropical cocktail-inspired fruited sour. Fair State is perhaps most well known for its Crankin' Foamers lager, an easy-drinking beer built for Minnesota summers.
Don't skip over Modist Brewing Co., which is a paradise for hop-loving IPA drinkers. Falling Knife Brewing Co. is another must-visit taproom for IPA lovers, especially those of you who fall head over heels for double- and triple-hopped IPAs.
Of course, a stop at Utepils Brewing is necessary when visiting the Twin Cities in the summer months. The term "utepils" refers to the sensation one gets while enjoying their first beer outside after a long winter, and that felt in the brewery's clean European-style lagers that are brewed to enjoy in the sunlight.
Need to Know: Do you want to learn more about some of the top breweries in Minneapolis? The City Brew Tours Beer Club featured the Twin Cities in its May 2022 beer box, showcasing a handful of fantastic breweries. Learn more about the Twin Cities beer scene—and the City Brew Tours Beer Club—here.
Need to Know: Do you want to learn more about some of the top breweries in Minneapolis? The City Brew Tours Beer Club featured the Twin Cities in its May 2022 beer box, showcasing a handful of fantastic breweries. Learn more about the Twin Cities beer scene—and the City Brew Tours Beer Club—here.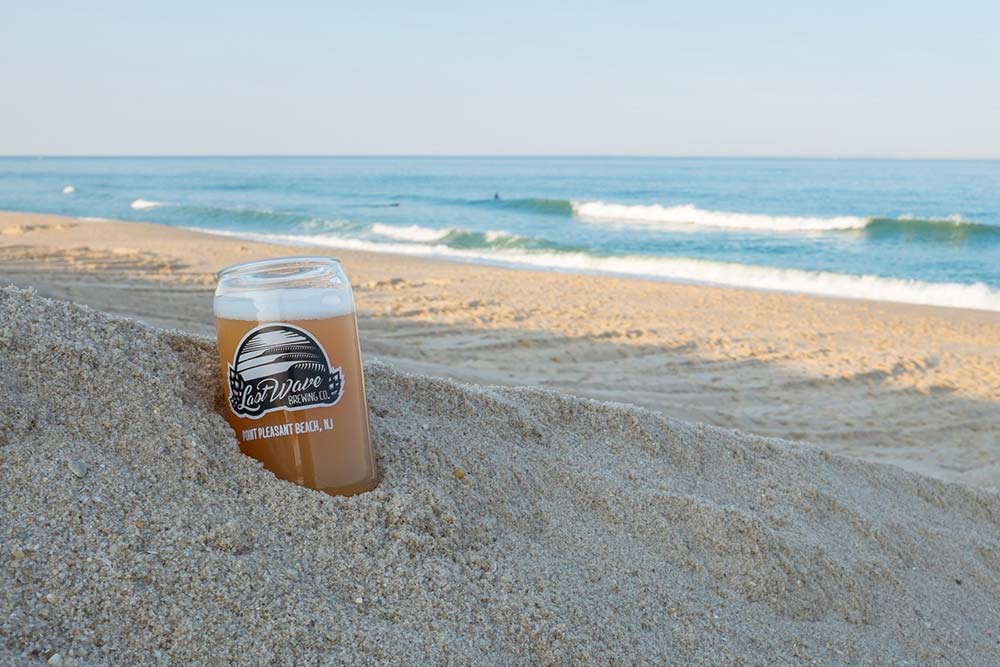 Jersey Shore, NJ
You just knew this was coming. Going down to the Shore for a summer pilgrimage is an absolute must for any blue-blooded America. Now, with its proliferation of incredible, beachy breweries, hitting up the Jersey Shore just got even better.
No matter which beach you end up on, there are great Jersey Shore breweries nearby. Consider Behr Brewing in Cape May, one of the newest breweries to pop up along the Shore. Or head up to Point Pleasant Beach, where the team at Last Wave Brewing Co. offers up a tap list of tropical and easy-drinking beers that were brewed specifically to enjoy with some sun, sand and salt.
Perhaps you want to get away from the beach for a bit and discover some South Jersey breweries. Well, plan a visit to Tuckahoe Brewing in Egg Harbor Township—one of the oldest craft breweries to open in South Jersey. A bit farther in-land you'll find the award-winning Bonesaw Brewing Company in Glassboro, where they pour the largest collection of approachable Cream Ales that you could ever ask for.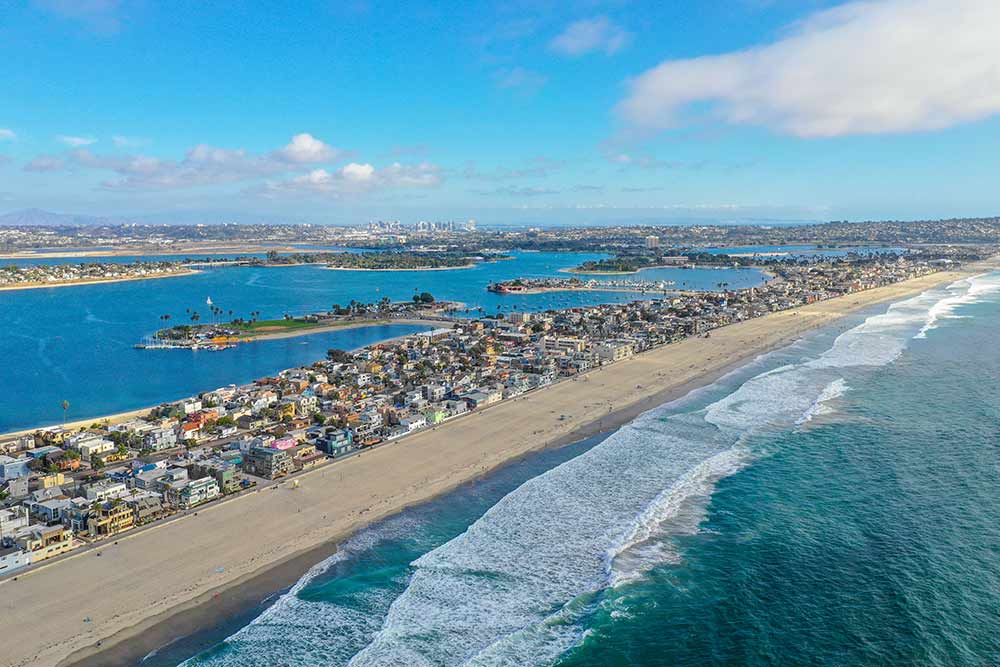 San Diego, CA
San Diego's legendary beer scene needs no introduction, so let this simply serve as a reminder that Southern California still houses some of the best breweries in the entire nation. The weather ain't bad, to boot.
San Diego breweries like Stone Brewing and White Labs helped establish the beach city as a craft beer mecca, but relative newcomers have since carried the torch to keep San Diego a beer geek's paradise.
North Park Brewing Co. is one of the brightest stars shining in San Diego's sky. The brewery has picked up multiple awards for its clean, bright beers, including its flagship 2022 World Beer Cup Gold Medal-winning DDH West Coast IPA, Hop-Fu! Can you think of a better IPA to enjoy while the waves come rolling in?
We also have to include Pure Project on this list. The brewery has it all, from rich imperial stouts, to creamy and delectable hazy IPAs, to light and balanced barrel-aged sour ales. Best of all, though, Pure Project leads the pack in environmental and sustainable brewing practices. The brewery puts conservation first, doing more than its part to preserve San Diego's beaches for the rest of us to enjoy.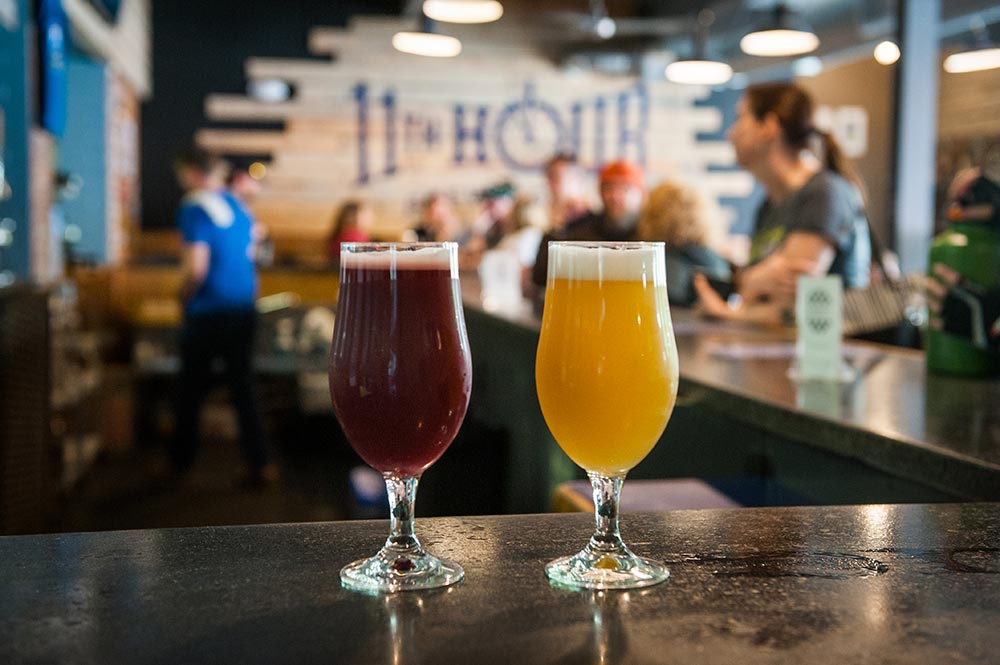 Pittsburgh, PA
For our last summer beer destination, we want to take you somewhere we're sure you didn't expect—Pittsburgh.
No, Pittsburgh doesn't offer beaches, boardwalks or a tremendous amount of sunlight, really. But what the city lacks in traditional summer vacation draws, it more than makes up for in other categories. For one, it is generously cheap to stay in Pittsburgh. The city also has, hands down, one of the greatest collections of bars in the country, and there is a lot of fun to be found in the Steel City's nooks and crannies.
Take a trip to Kennywood for a summertime amusement park experience in a classic and retro regional theme park. Enjoy a ride up the Incline one of Pittsburgh's most endearing tourist attractions that is actually worth it. Or better yet, make your way around one of Pittsburgh's many, many, many incredible breweries.
Pittsburgh is a drinking town, and Pittsburgh breweries reflect that. There's something for everyone in Pittsburgh, from foeder-aged European lagers at Cinderlands Beer Co. to cider slushies at Arsenal Cider House.
Are you on the prowl for deliciously hazy IPAs? Try out Abjuration Brewing in McKees Rocks or COVEN Brewing in Lawrenceville. Pittsburgh even boasts a brewery picking up some of the biggest hype in the business right now in Necromancer Brewing.
Sure, you can pick up a sunburn on Cape Cod or lose your phone white water rafting, but why go through the fuss when Pittsburgh is right there? Don't sleep on the Paris of Appalachia.