The Bachelorette, Charlotte…
…This is no reality series. This is life – your life – and planning a bachelorette's party is no joke. Sure, it's an honor that your bestie crowned you as her Maid of Honor, but the pressure is real. Give yourself one less gray hair on the big day by letting City Brew Tours Charlotte plan the ultimate bachelorette celebration on your behalf.
 All you need to do is show up and drink up. We'll drive so you can drink, explore Charlotte's incredible craft beer culture, and learn more about how each drop made it into your glass. You'll get to taste dozens of the finest craft beers in Charlotte, all prepared by passionate local breweries, accompanied by delicious eats perfectly paired by connoisseurs.
Celebrate your bestie's last day of freedom in style, with City Brew Tours.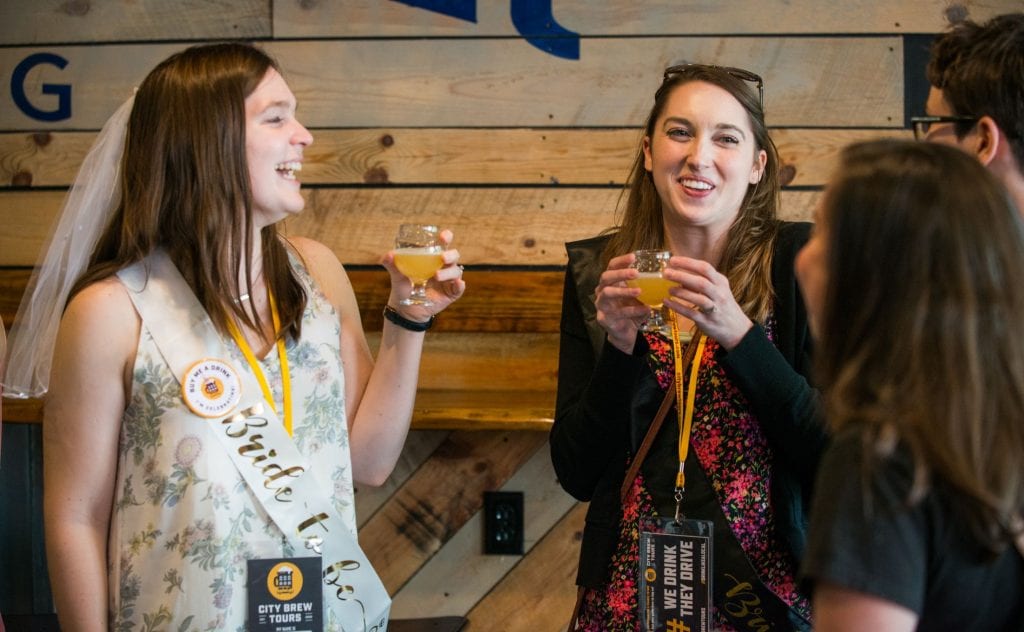 What's Included In Your Bachelorette Tour?
Embark on an award-winning tour headed by an experienced tour guide who knows beer like the back of his cans. Discover Charlotte's eclectic craft beer community by tasting up to 16 beers…and getting the full VIP treatment at every pitstop. We're ready to customize the party to the Bride-to-be's liking, to make sure no Bridezilla claws emerge.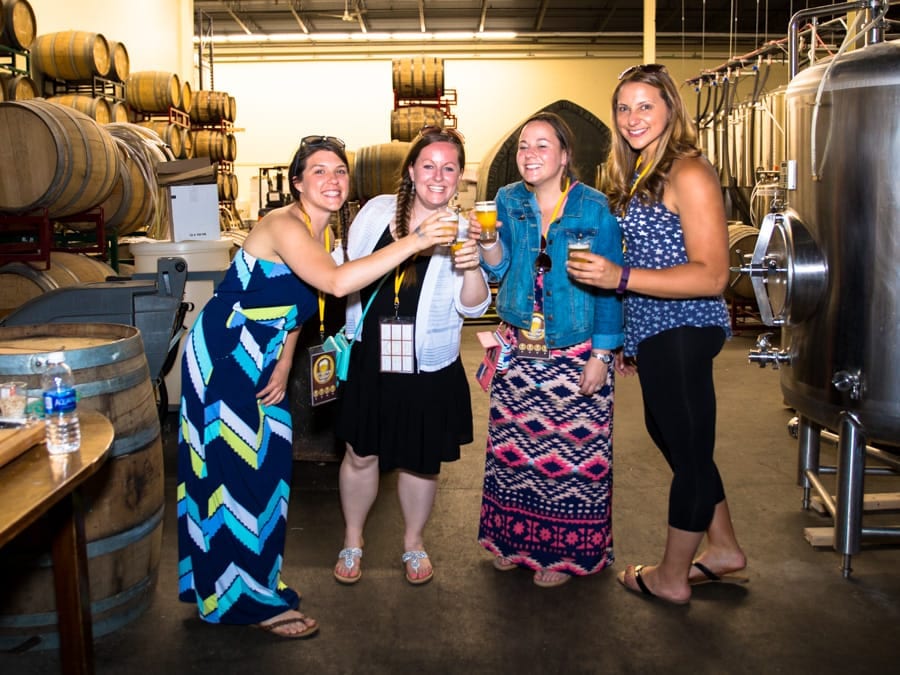 VIP behind-the-scenes tours
Beer tastings at every location
Meal pairing or snack options
Flexible itinerary, pick-up, and drop-off
Comfortable round-trip transportation
Your very own expert Beer Guide
*Private tours are inclusive of all gratuity and service fees. Premium add-ons are available.