What's better than tasting more than a dozen craft beers?
Tasting it with curated beer and food pairing!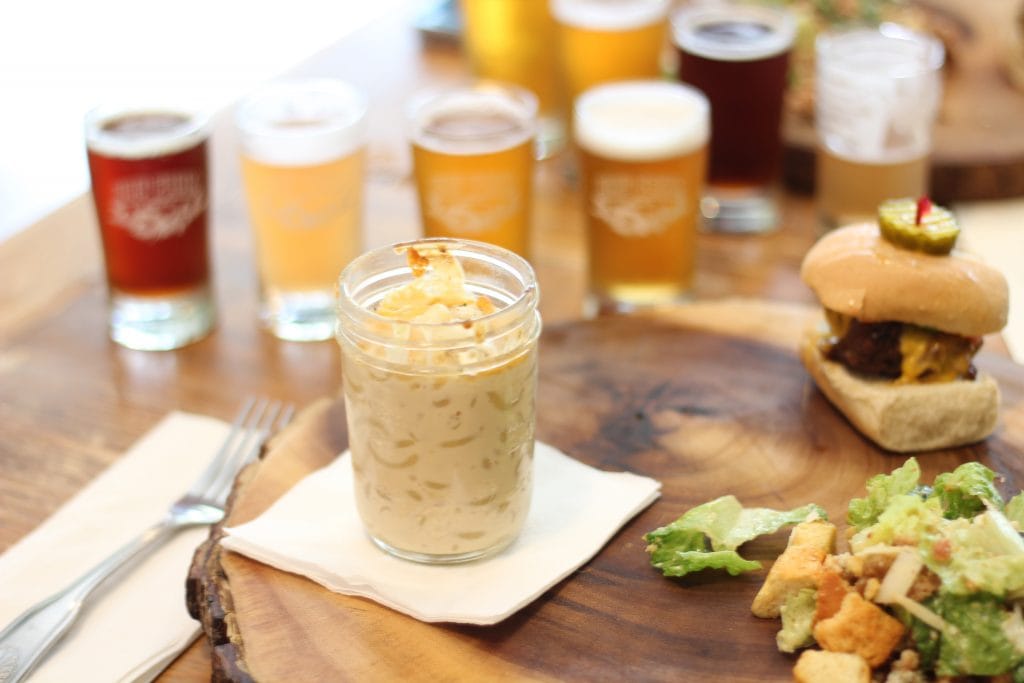 With each Original Brew Tour, we include a beer-centric meal at some of the best brewpubs the "Burgh." After a couple of hours of tasting local brews, a person can really develop an appetite, and we want to be sure you get the best Pittsburgh has to offer. Each of our tours includes a light meal at either Penn Brewery or Hop Farm Brewing Co.
Our tastings include not only in-depth analysis and history of each beer you taste but also the step by step process of how and why specific beers compliment specific foods. The tremendous variety of beer styles produced in Pittsburgh offers exciting pairings with every kind of food you can imagine! The best part? This is ALL included in the price of the tour!
Sample Plate at Hop Farm Brewing Co.
Pulled Pork Sandwich
Homemade Potato Salad
Pickled Vegetables
Chips
Sample Plate at Penn Brewery
Mashed Potato and Cheddar Pierogies
Penn Pilsner marinated Bratwurst
1/2 of a German Reuben
Seasonal green vegetables
Cast Iron house-made cookie (changes weekly)