What's better than tasting more than a dozen craft beers? Tasting it with curated beer and food pairing!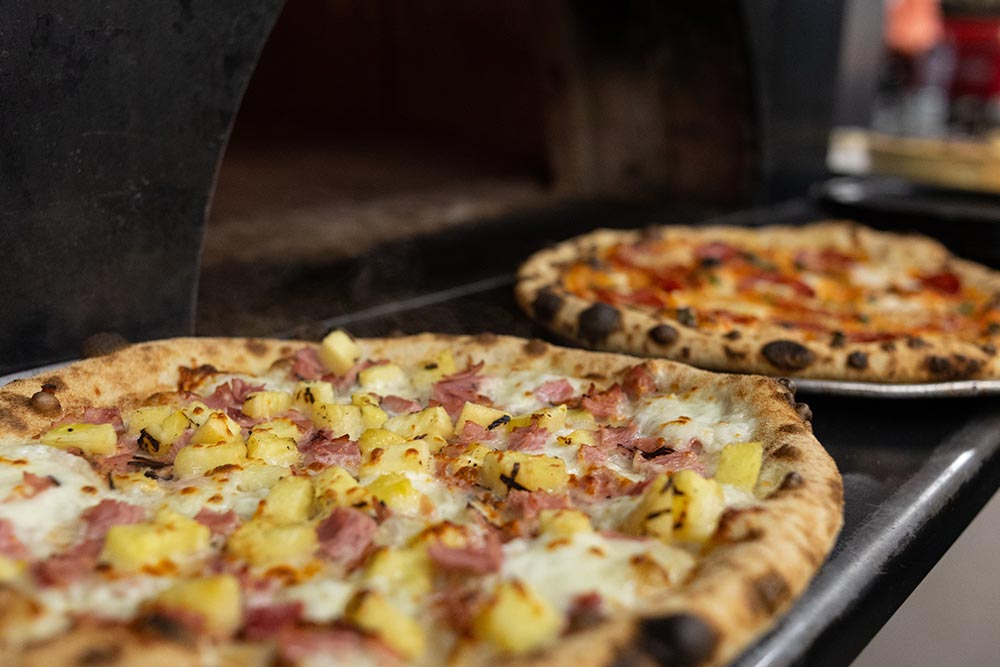 With each tour, we include a beer-paired pizza or snack at some of the best brewpubs in the region. After a couple of hours of tasting excellent local brews, a person can really develop an appetite and we want to be sure you get the best Portland has to offer.
Our tastings include not only in-depth analysis and history of each beer you taste, but also the step-by-step process of how and why specific beers complement specific flavors. The tremendous variety of craft beer and gourmet pizza produced in Portland offers some exciting pairings! And guess what? This is ALL included in the price of the tour! Book a tour now for an exceptional beer and delightful food!
Sample Menu at Old Town Brewing Northeast
House Special Pizza
A combination of pepperoni, salami, mushroom, black olive, bell pepper, and homemade Italian sausage.
Pesto Special Pizza
Homemade pesto, spinach, and sundried tomato covered with toasted walnuts, and crumbled feta cheese.
Classic Margherita Pizza
Marinara & fresh mozzarella cheese, topped with basil, olive oil, and parmesan.
Mediterranean Pizza
Oil and garlic base, baked tomato, artichoke heart, kalamata olive, topped with feta crumbles, and trimmed basil.