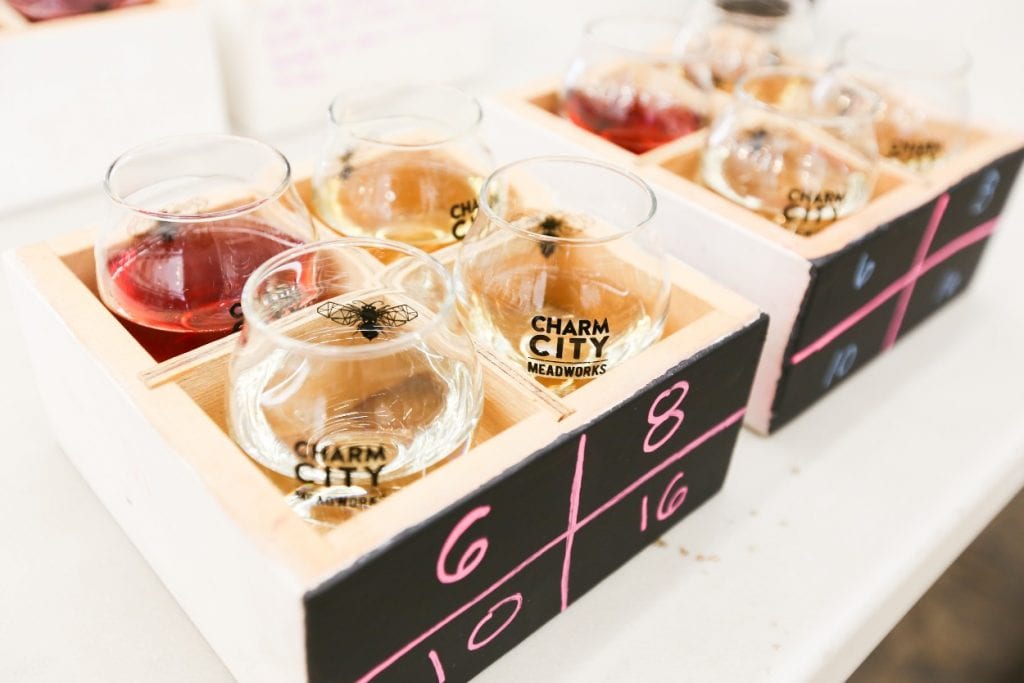 Charm City Meadworks was born out of a love of adventure and learning. Co-owner, James Boicourt, began keeping bees in college. After taking graduate-level entomology classes, and through the excess of honey, he started to translate his home brewing hobby into the amateur crafting of honey-based spirits and beverages.
After college, his love for all things aquatic led him to a job at the Chesapeake Bay Maritime Museum, where he met fellow brew enthusiast and future co-owner, Andrew Geffken. As they dreamed and schemed of investing in a new business, mead grew from an annual Viking party (that was the talk of the town) to a full-fledged business, in an attempt to show the world that the oldest alcoholic beverage in history is still relevant, and more importantly, still just as delicious.
Abandoning the big paychecks of their steady engineering and sustainability jobs to work a lot more for a lot less, but having a great time doing it, James and Andrew launched Baltimore City's only meadery in early 2014. Housed in an otherwise industrial area in Curtis Bay, the modest Charm City Meadworks is a deceptively small operation (given the prominence of their mead around town) in what can only be described as a garage, but in a charming, hanging-out-with-your-buddies kind of way. Inside, you'll find a small tasting table with the friendliest of regulars and volunteer pourers with draft and bottle varieties of meads that are available for tastings, by-the-glass-pours and purchases. Join us as we settle in on stools aside the 300-gallon fermenters to taste test our way through both their draft and bottled varieties, and discover why Charm City and the nectar of the gods are a match made in heaven.
Address
400 E Biddle St
Baltimore, MD 21202
Website