After spending the day exploring Burlington's amazing craft beer scene, you're going to want a place to rest your beer-filled body!  Here are our suggested accommodations for a place to stay while visiting Vermont!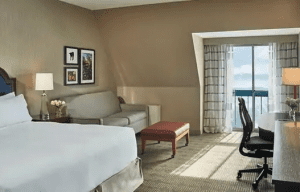 The DoubleTree by Hilton Burlington Vermont
Welcome to DoubleTree by Hilton Burlington Vermont, a stylish midtown hotel with one of the largest conference centers in the state. Situated 2 miles from Burlington International Airport, our modern hotel offers easy access to dining, shopping, Lake Champlain, and the adjacent University of Vermont.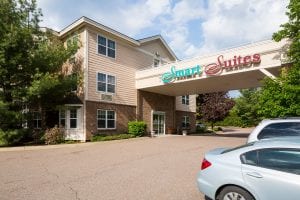 Smart Suites by Larkin Hospitality
Smart Suites is an all-suites hotel located just off Shelburne Road. We offer several different room types ranging from studio king suites, one-bedroom king suites, one-bedroom double suites to two-bedroom suites. We are located just 4 miles from the downtown Burlington area and there is a restaurant on the premises as well. Our featured amenities are Complimentary Deluxe Breakfast, Free High-Speed Wireless Internet, 24 hour Front Desk Service, 24-hour Business Center, Access to Fitness Center and Indoor Pool, Pet Friendly.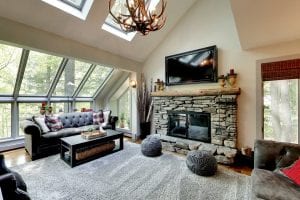 Getaway Vacations
Taking a trip to the nearby town of Killington? Getaway Vacations has many listings available,  from condos to mountain resorts. Allow their team to help you find the perfect place to stay on your deluxe Vermont vacation.