Need a hand in planning conference activities and entertainment? City Brew Tours Des Moines is here to help! Our all-inclusive experiences hosted by our highly knowledgeable beer experts provide everything you need: transportation or meeting space options, the food, the beer, and the fun! We can arrange all the details, whether you want the tour to come to you in our Rent-a-Guide option or your group to visit Des Moines' greatest breweries. If it's 5 guests or 500, we will wow them with our beer-centric tours and events!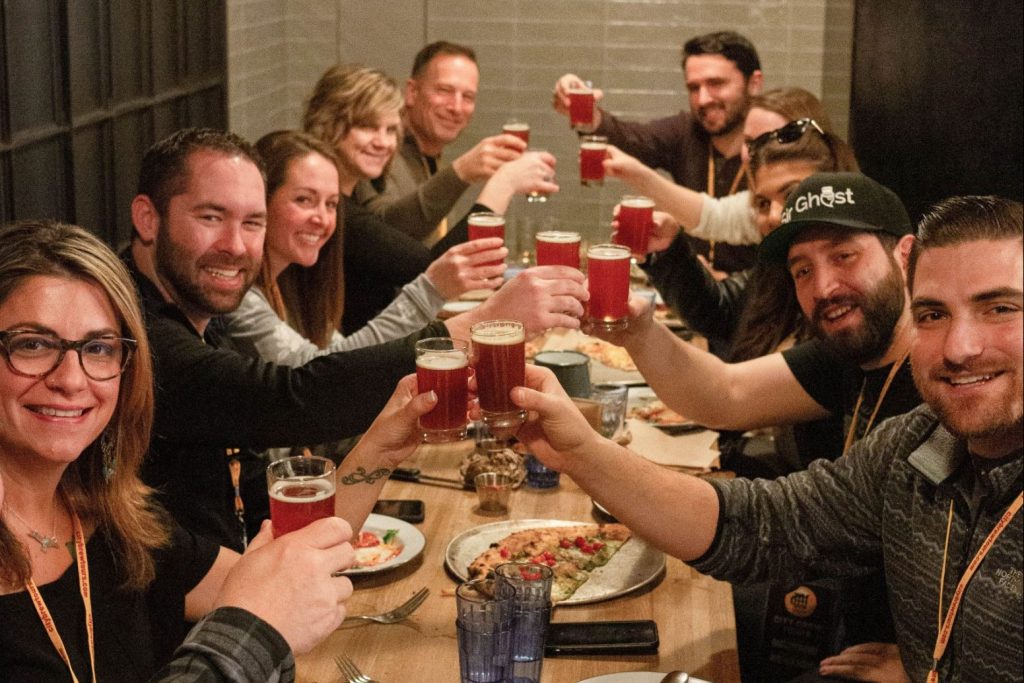 A customized experience at any budget
If you want a fun activity to add to your conference or convention, look no further! Our private event planners are ready to help you create a beer-centric experience that will leave everyone in your group talking about it for days! Since 2008, City brew Tours has been working with organizers to bring craft beer and good times to any professional function or event. 
We are prepared to assist from the moment you contact us! Let us know what you envision, and we'll make it happen! From setting up the transportation, brewery stops, and meal options, City Brew Tours will work with you to plan out an entertaining and safe function. During your experience, a local beer expert will be assigned to your group, guiding you around Des Moines' craft beer scene, answering all the questions you have on beer, and ensuring the beer samples keep coming!
Rent-A-Beer-Guide
Enjoy the same fun and educational experience as our brew tours from your business or conference center! No need to worry about the time constraints or costs involved with traveling from A to B to C. Our City Brew Tours Des Moines beer experts will bring the beer tour to you! Amp up your function or event with an experience ranging from formal tastings to casual beer conversations. Our planners can arrange in-depth workshops for all levels of beer knowledge and are ready to begin collaborating with you today!
Past classes have included:
Tasting Beers (Most Popular)
Beer 101: Intro to Beer
Belgian Beers
Craft Beer Around the World
Double IPAs
History of Beer
Sensory Evaluation
Sour Ales
Contact us today to get started, and raise a glass to a well-crafted corporate event!
Email: [email protected]
Phone: 888-623-8687 ext. 200