Mathieu – Beer Guide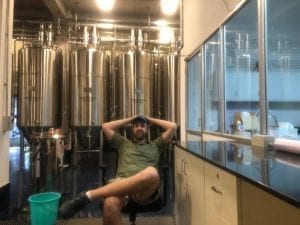 He evolved professionally in the tourism industrie for the past 15 years. From call centres to operation coordinator to tour guide.
«I think i've done it all. And now i guide people through theirs mouths and noses with beer in our van.»
I really like sours and some IPAs to start an evening, but i'll drink mainly session what evas! I've been around the world a bit and i've drank a few dozens of dozens of beer to get where i am now.
«All in all, joins me on a tour and you'll see the fun we'll have!»
Stuff i like : Travel, peace in the world, and burning politicians and their idiot ideas!
Stuff i dispise : politicians with bad ideas, no reason to be loud crowds and traffic!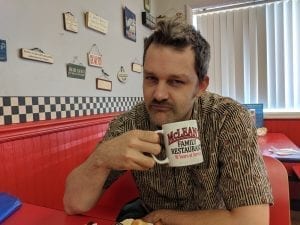 Fav beer
#1 Lindemans – Faro : barrel aged geuze beer, tasty wood notes easy drinker
#2 Avant-Garde – Fashonista : Tropical IPA can't say much more!
#3 Ausable Brewing co. – Whiskey Sour, just a playground of flavour