Are you looking for the best bachelor party brewery tour in Montreal? You've come to the right place: you book your tour, and we get you to the best craft beer scenes in Montreal!
The best Montreal Bachelor Party Brewery Tour
Throwing a bachelor party in Montreal is not easy, and we know you want to give your best friend the best possible beer tasting bachelor party so let us do the work for you! You can sit back and relax with your friends while we plan the perfect Montreal Bachelor Party Brewery Tour!
We've been planning the best craft beer Bachelor Parties since 2008 and our ratings prove it. And what's the best part? YOU DRINK and WE DRIVE!
Our expert driver and brewery tour guides will take you everywhere on the island of Montreal to visit the best and most recent craft breweries in the city and then drop you off at one of the best clubs to experience Montreal's epic nightlife!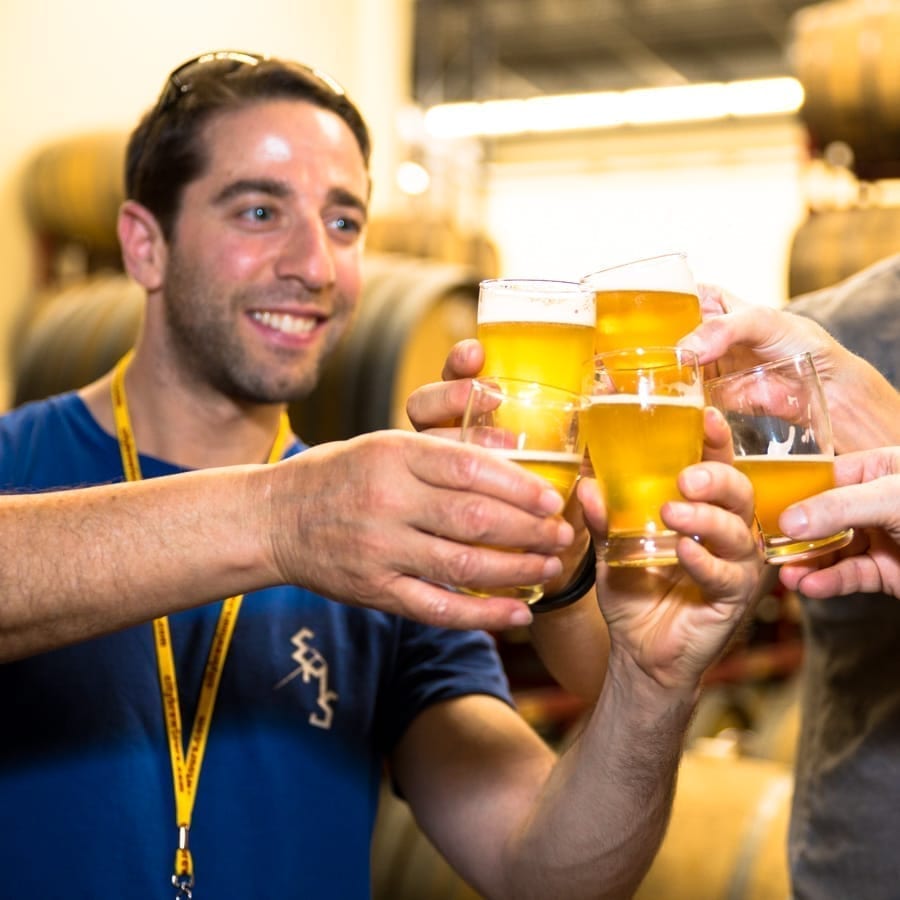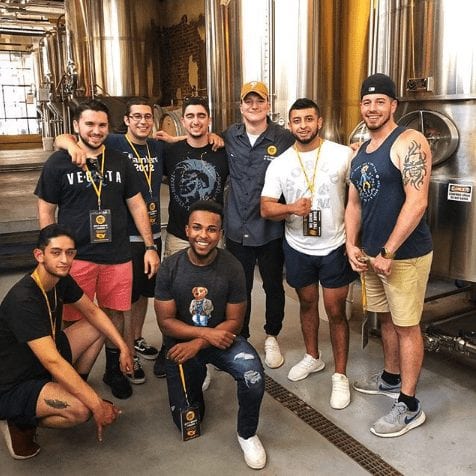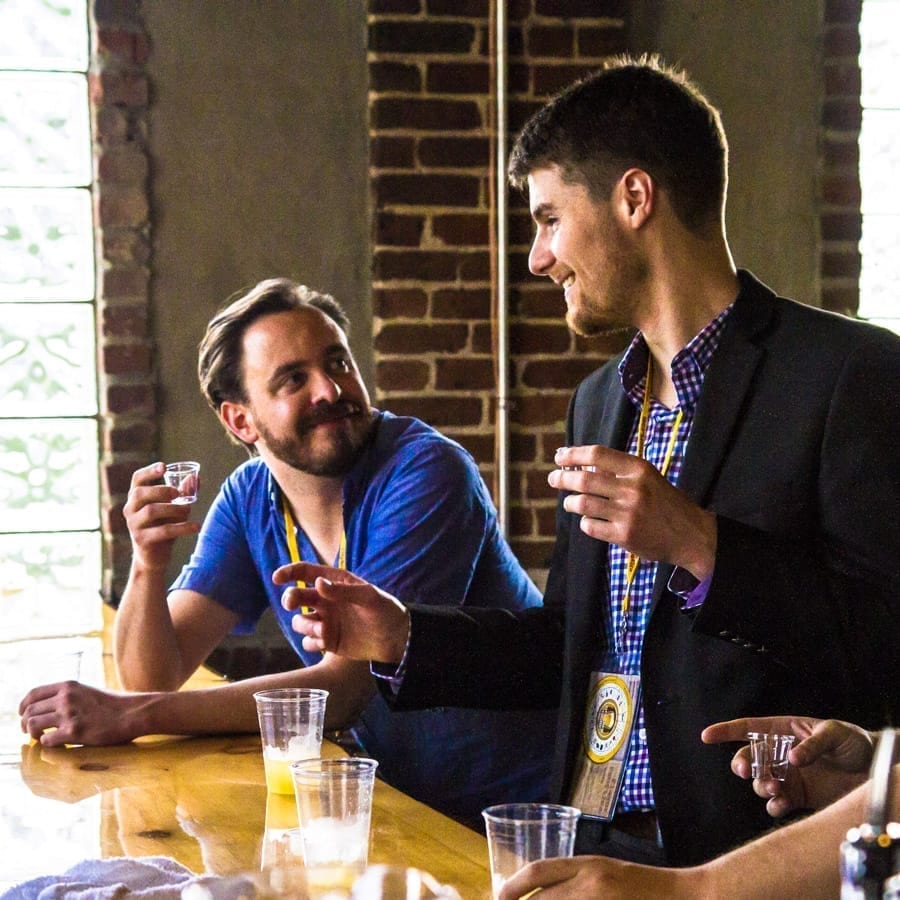 What does your Bachelor Party get?
Every bachelor party tour takes you to 3-4 different breweries stops and one stop for food! You will discover plenty of beer and taste up to 12 beers from the best craft breweries of MTL! For about 4 hours, we'll take you on an exclusive behind-the-scenes tour while learning everything about what makes Québec beers great.
You can customize your own private craft beer tour or participate in one of our daily public tours. A City Brew Tours can complement any activity.
PRIVATE GROUP PRICING | 3 STOPS WITH A SNACK
Base price up to 10 guests: $1127+tx+tips ($95 all included for each additional guest over)
Groups 15-21 add spacious minibus +$395
Groups 21+ other types of transport; Coach bus + 1,095$ (depend on the season) or School bus +695$
Groups 21+ people contact us for a custom brewery experience.
*Private tours are inclusive of all gratuity and service fees.
BASE PRICING INCLUDES
10 to 14 beers, beer-centric meal or snack at one of our great Montreal brewpubs, custom your tour by selecting your own location and pickup time anywhere in Montreal, a dedicated planner to make your event amazing, selection of your desired brewery preferences from available locations, plus your brewery adventure is closed to the public.
Please inquire if you are looking for shorter options or are not interested in the meal component of the tour for your beer bachelor party.
PREMIUM ADD-ON OPTIONS
Additional 1 on 1 time with the brewers, pint glasses, open bar, photographer, videographer, or limo/coach/school bus transportation.
Book your Bachelor Party Brewery Tour now
For any questions and requests regarding your brewery bachelor party, do not hesitate to reach our team, we'll be glad to help you ! We offer our expertise in Montreal since 2008 and have organized thousands of Bachelor Party Brewery Tours.