The average person will spend 90 000 hours working over the course of their life. Incidentally, this means that the average person will spend more time with their coworkers than with their partner or kids. Just like family members, coworkers do not get to choose each other, but they do get to work on their relationship and communication skills with the help of fun corporate activities. 
Here's our top 15 list of team-building activities here in Montreal to help create a productive, healthy and stimulating work environment, suitable for any corporation. 
Team building activities for work aren't easy to find… But you're in charge to organize the next group activities for work. You might be wondering how to turn corporate group activities to fun group activities that everyone will remember!
1. Team Building Montreal : The Recipe for a Successful Team
You are never better served than by yourself, so why not take part in a food-making workshop? Combine a hint of competition with a dash of cooking and create the perfect recipe to build communication and teamwork. In Montreal, you can participate in this fun team building activity at Chef en Vous. From a competitive 'battle of the chefs' to a corporate meeting right in the kitchen, participants will get to develop their cooking skills, while developing tasteful relationships with their coworkers. 
If colleagues wish to improve their cooking skills, Academie Culinaire also offers cooking workshops where teammates will create their own 4-course meal that they will be able to enjoy together in a dining room once completed. 
2. Escape
the Conference Room – A unique team building experience
Quite literally, this team-building activity is all about escaping. By combining their mental strengths, coworkers will have to communicate, think and solve enigmas to make their way out of the room. Places like A/MAZE and EZKAPAZ are the best escape rooms in Montreal that help instore trust, creative thinking and offer a unique setting that will guarantee a successful team night out.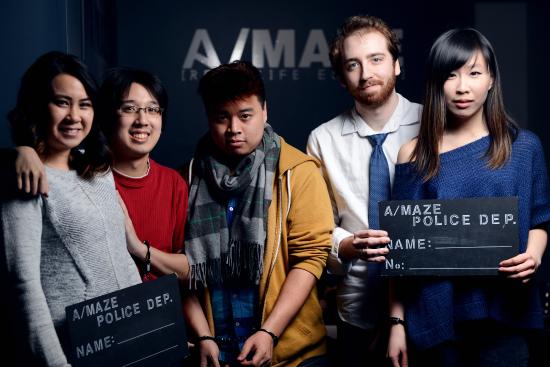 3. Be a Tourist in Your Own City
Montreal is a city rich in activities, monuments, architecture and history. If you wish to create a strong bond between your team members, there is nothing like a trip around your own city. Discover Montreal's hidden gems as you bike around the city with Fitz & Follwell. 
Take a break from the coffee room, and ride along Montreal's bike-friendly paths to find inspiration around the city. This company offers a wide range of daily bike tours depending on your group's interest and can accommodate 2 to 100 people. 

4. 
Did Someone Say "Ice"? 
Give into the magic of Canadian winters and learn how to sculpt ice. This fast-paced team building group activity requires nothing other than the will to try, as guests will be provided with the ice carving block as well as gloves and chisels. Through this fun and original activity, the Team Bonding company initiates creative problem solving, and allows for participants to learn a new skill. 
5. Build a Business, and a Home
Whether your team has known each other for a long time, is incorporating new members or has just recently started working together, building a home from scratch will help them develop a strong bond, while helping out those in need. 
Habitat for Humanity Quebec's mission is to build houses for the less fortunate with the help of volunteers who will play a role in the construction of the house, as well as settling in the house's new occupants. This team building activity will not only be beneficial to the company, but also to the community.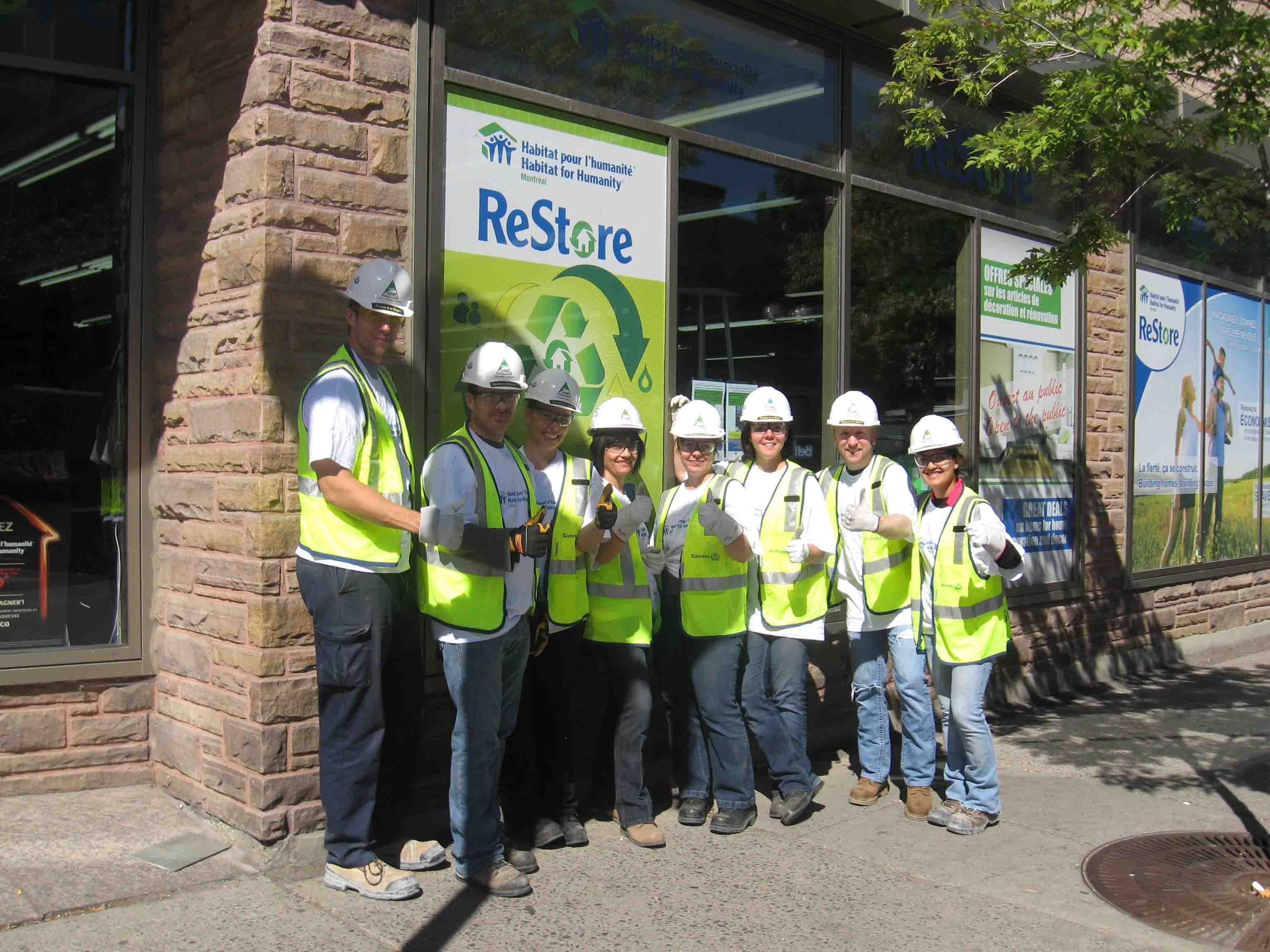 6. Dine in the Dark
When you dine in the dark, and are deprived of your sight, your other senses are heightened, allowing for a better taste of food, particular attention to where the elements of the table are placed, and of course, a strong ear for the conversation happening around you. 
Onoir restaurant is the perfect occasion to learn more about your coworkers. This corporate team building activity will allow for strong discussions and will require participants to help each other out as they will be plunged in the darkness.
7. 
Up We Go
Help your team rise to the occasion by bringing them to Allez Up, a Montreal-based rock-climbing centre. Participants can take part in a 'competitive climb' where they will be split in two teams. 
Both teams will be asked to climb to the top of the wall, where an envelope with trivia questions will be hidden. The first team to come up with all the correct answers will win. A simple team building activity that will challenge participants' physical and mental abilities in a friendly environment.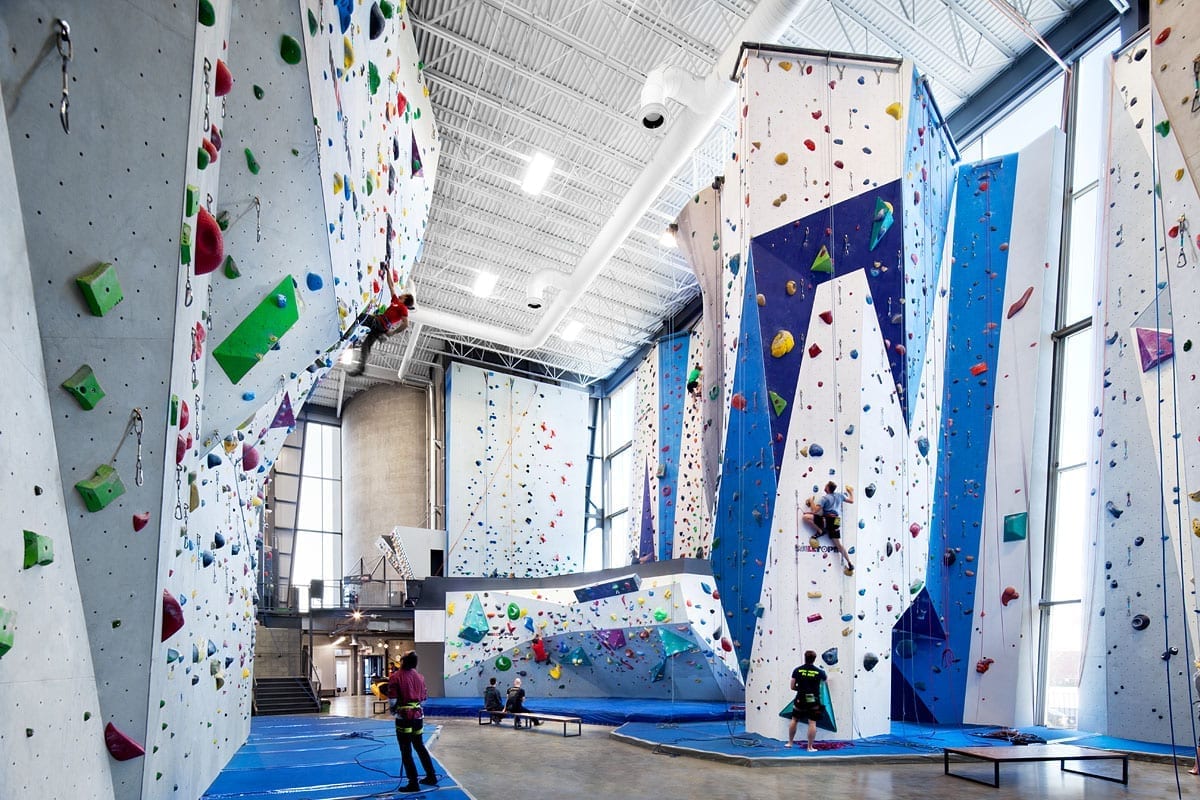 8. 
Cruise Down Memory Lane and the Saint-Lawrence River  
Connect through food and wine with your colleagues in an unconventional way. Instead of visiting a normal restaurant, why not change things up by boarding Montreal's Cavalier Maxime AML Cruise. Feast your eyes and belly at once as you enjoy a gastronomic dinner and a live circus. 
This team-building activity will certainly make for an interesting conversation and will help colleagues unwind after a solid week at work. 
9. 
Explore the Great Outdoors
If your team is competitive and enjoys the great outdoors, this team building activity is made for your corporation. Zenith Team Building offers a wide range of activities that can get your team moving, thinking, and working as a group. 
The company's pedestrian rally around the city of Montreal challenges groups to observe, reason and problem solve in order to complete the task. Teams will compete with each other; therefore, teammates will rely on each other's strengths to complete the rally in time.
If you just wish to take your team out for a stroll, why not just hike up Montreal's very own Mount-Royal. Your team will enjoy a nice breath of fresh air, and a beautiful overview of the city at the same time. It's a simple, yet useful way to get out of the office and get to know their colleagues outside of work for a few hours.
10. Breathe In, Breathe Out
With today's hectic lifestyle, it is difficult to find time to relax, breathe and unwind… especially at work. If you want your employees to have a healthy and productive working environment, invite Zen&Co into your business to teach yoga-inspired relaxation techniques. 
This company comes to your workplace to teach simple, long-lasting techniques to reduce stress. This will not only help individuals recalibrate to come to work with a clear mind but will also facilitate healthy interactions between colleagues.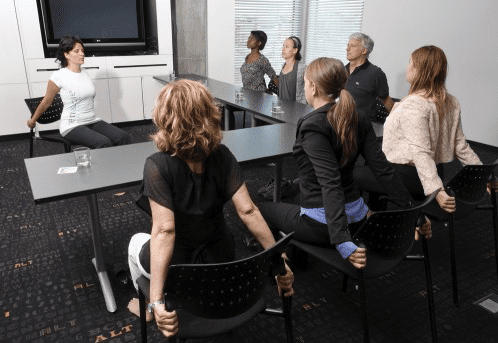 11. Rage!
Sometimes, work can cause you to be stressed. Let go of all that stress by visiting Rage Montreal, a place where you can safely throw axes at a target and compete with your colleagues in a friendly tournament. If your group is constituted of 16 to 60 people, you can book a private event. 
During this private event, your group can expect to be introduced to the proper technique on how to throw the axe, followed by activities to practice. 
Once your team feels they have mastered the art of axe throwing, they will participate in a tournament to discover who the greatest axe thrower of the team is. While the main objective is pleasure, this activity allows for participants to develop a new skill, bond as team, and blow off some steam at the same time! 
Similar activities are also offered at Montreal's Sport de Combats. In a safe environment called a rage cage, participants can use hammers, baseball bats, crow bars or golf clubs to destroy all sorts of items ranging from glassware and mirrors to ceramics and dishes.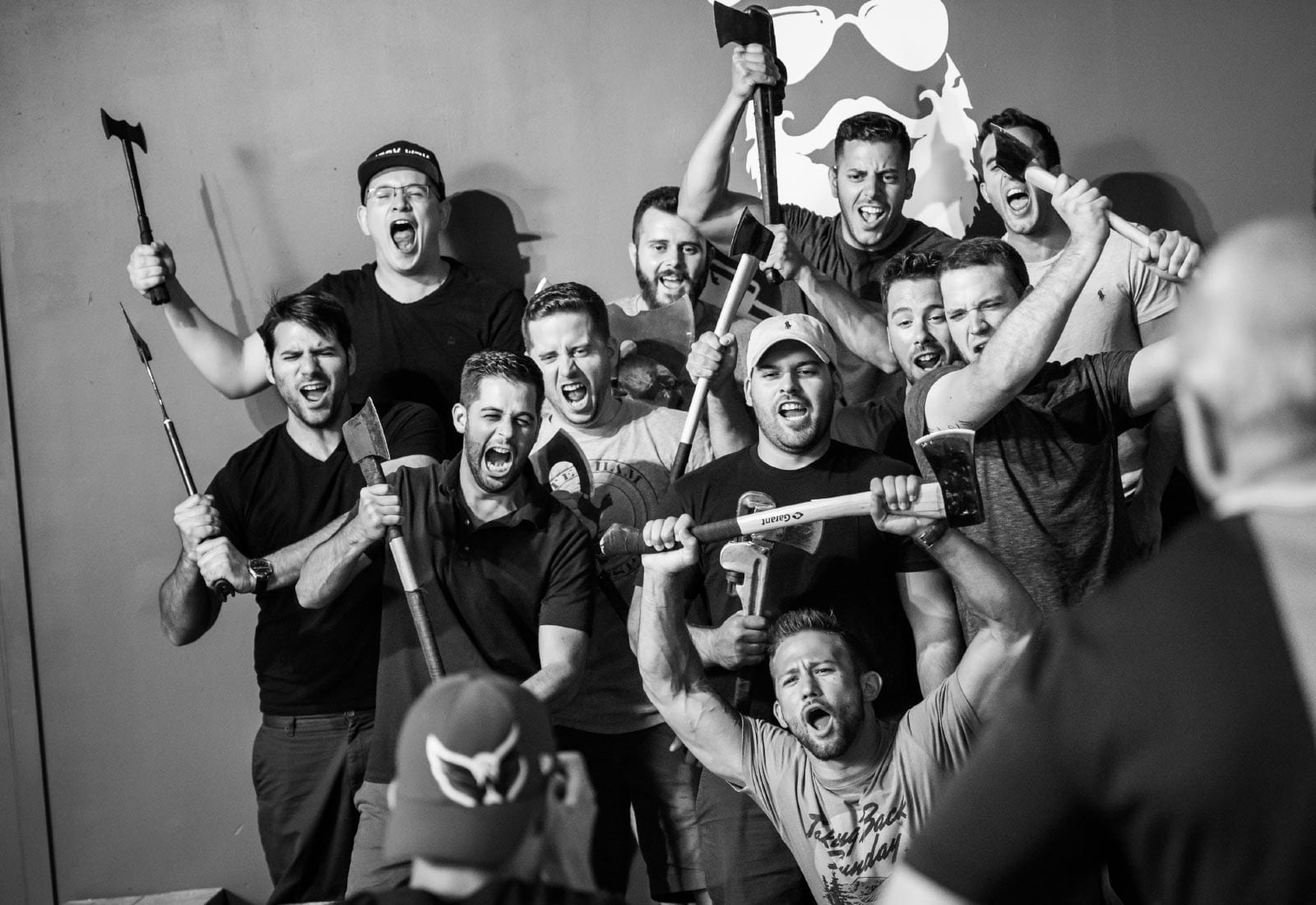 12. Make a Difference Together
The magical season of the year is almost upon us, but this sadly also means that some will freeze in the cold, starve of hunger or be deprived of sleep because of their lack of shelter. Strengthen your team by coming together to help those in need. 
Spreading joy and good with colleagues can only strengthen the relations among a team and will also put a smile on the faces of those you help. Your team can volunteer at Moisson Montreal, a stimulating environment that will provide your team with real-life issues. By organizing and preparing the products for distribution, participants will contribute to help solve the hunger crisis, which will have a long-lasting effect on their personal lives, but also on the way they interact with their coworkers.
Since office parties and family gatherings are about to begin, your team could also volunteer at Operation Red Nose, to help people get home safely. A team building activity that will surely save lives.
13. Tag! You're It
Have you ever wondered what it was like to play laser tag? Well if you bring your team at Laser Quest Montreal, you will find out that not only is a lot of fun, but it's also extremely constructive. 
Their Quest for Success program was specifically designed for team building, it was built considering the four pillar concepts of a strong team; communication, cooperation, trust and fun. 
The program was developed by a corporate training professional and is meant to teach teams how to work together better while having fun. A day at Laser Quest Montreal will not only be fun but will teach you a lot as well. 
14. Flourish as a Team Through Art
Everyone likes to laugh and talk so why not join that together and head to Montreal Improv where your team will be taught public speaking techniques to develop confidence in front of audiences, but also a stronger team dynamic. 
The organization offers a wide variety of classes suitable for beginners and more advanced participants. By offering a huge repertoire of games and exercises to improve communication, teamwork and public peaking, Montreal Improv is the perfect place to host your next team building session. 
Montreal improv's team will tap into your team's imagination and let them show off their talents. 
If public speaking is not your team's forte, you can always get them in the groove with Samajam, a company that brings people and cultures together with percussions.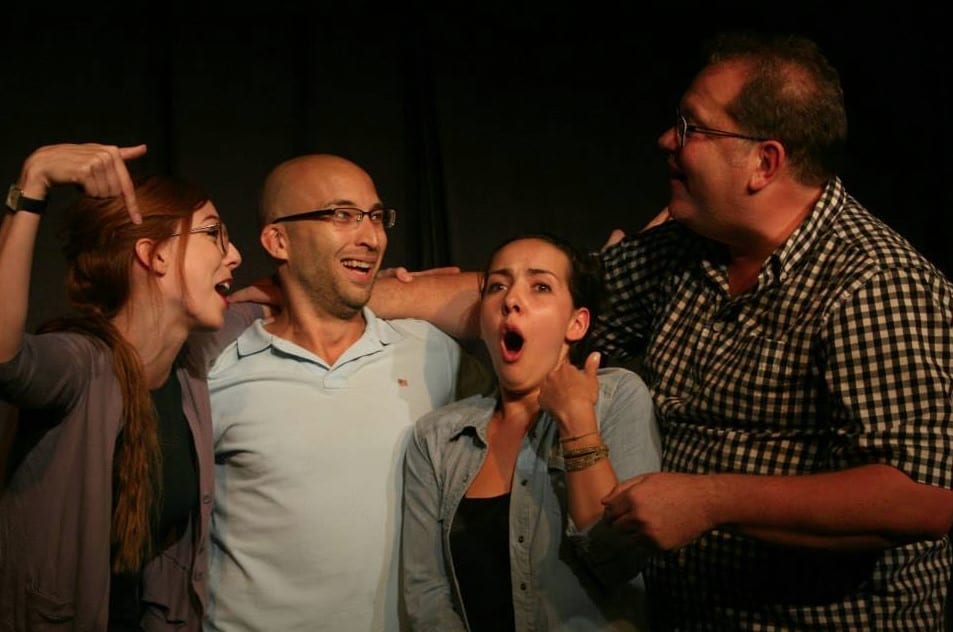 15. Soccer with a Kick
If you are looking for a lighthearted activity to make your team move, you can stop searching, Montreal Bubble Ball is what you need. All you have to do is gather your team of colleagues of a minimum of 6 players, pick a date and a venue, and enjoy this fun team building activity. 
This company suggests a reinvented way to play soccer: in a bubble! Bubble soccer is the traditional game of soccer, but played with a bubble around your body, allowing for low-impact physical contact and a lot of laughter. 
Bonus: A Taste of Montreal
What if productivity and pleasure could come together? City Brew Tours Montreal can accommodate 5 to 500 people and provide transportation from the front door of the office to the city's best breweries, accompanied by tour guides to make sure that your team enjoys their activity without any worry. 
Discover Montreal through your taste buds in good company and let the experts take care of everything. After all, it's a well-known fact that drinking a beer after a hard day at work is the best way to socialize with your colleagues.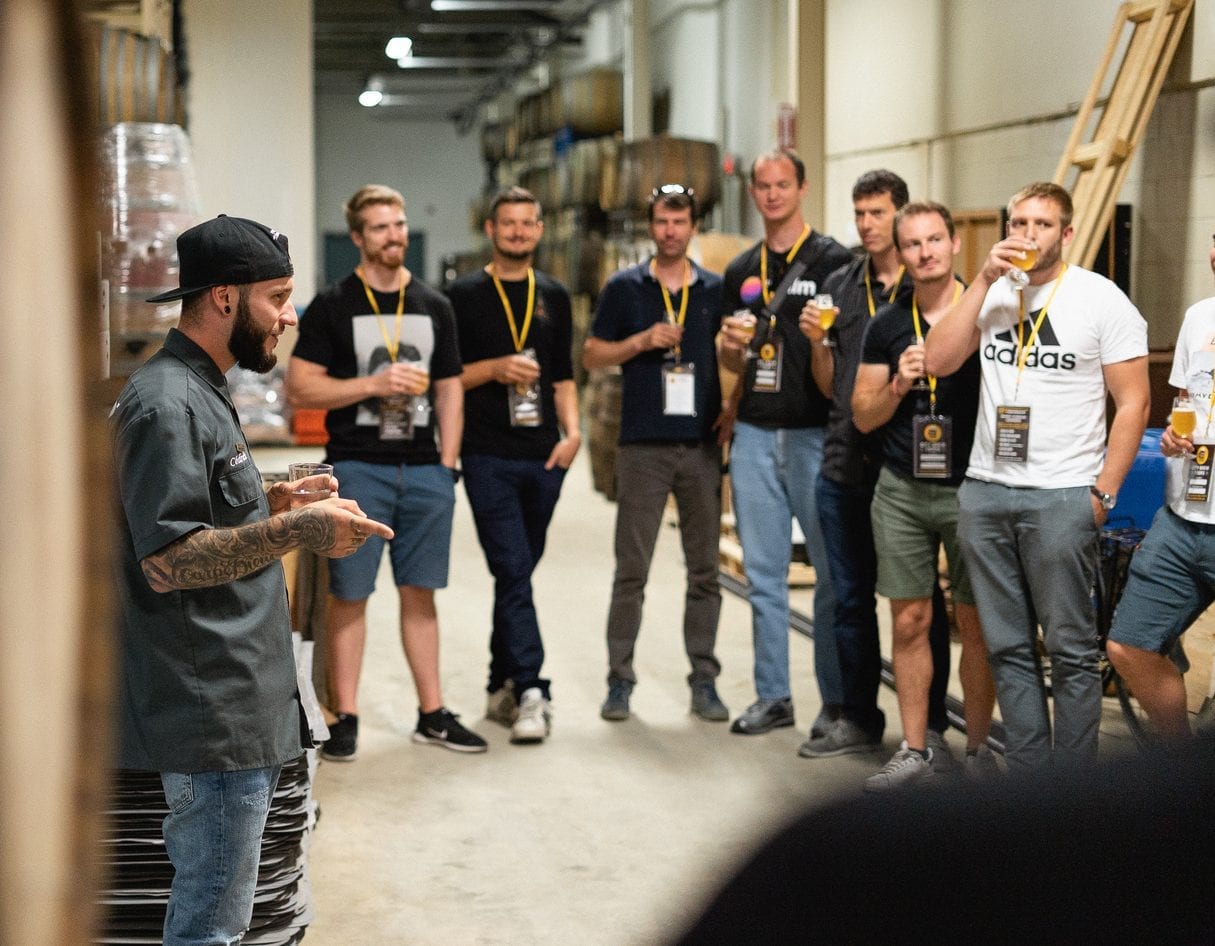 Team building Ideas for everyone!
It doesn't matter the group sizes, It's simple to find team building activities tailor-made for your crew, whether they are adventurous, active, creative or intellectual. Montreal is filled with team building events, entertaining and educative activities to help your team build strong relations to create a healthy and effective work environment. So where will you take your employees next?