The only thing better than a hearty pint of craft beer is a hearty pint of craft beer accompanied by a freshy-fired pizza.
At Philly Brew Tours, we believe in the experience of eating and drinking, which is why every tour includes a perfectly paired meal to complement the flavors of up to 16 different local craft beers.
Our tasting includes an in-depth analysis and history of each beer, and a hand-tailored lunch or dinner at Philadelphia's premier pizzerias. Our partner meal stops are the perfect spots to toss back a dozen or so craft beers and devour some of the best pies in town.
Check out our sample menu below, and book your tour today! Excellent beer and exceptional eats GUARANTEED.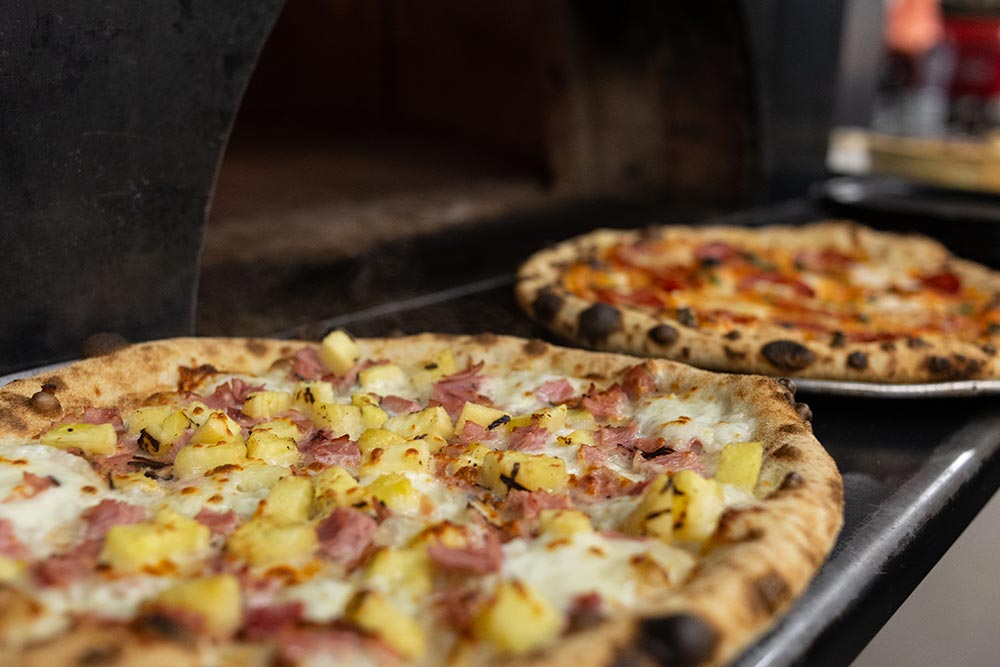 An assortment of stone-ground flour wood-fired pizzas:
Margherita – Plum tomato, fresh mozzarella, fresh basil, fresh herb
Flammenkuche – Crème fraiche, caramelized onion, apple-wood smoked bacon, gruyere, fresh herbs
Americana – Traditional tomato sauce and mozzarella
Buffalo Chicken – Marinated buffalo chicken, crème fraiche, mozzarella, gorgonzola, jalapeño and celery relish, scallions.