Your initial beer cravings will most definitely turn into some serious food cravings. This is why City Brew Tours DC will provide you a perfectly paired light meal to accompany the tastes of up to 16 beers on our Original Brew Tours. We also offer hand-rolled pretzels on our Sips and Sights Brew Tour.
We at City Brew Tours believe in great beer and great food and will even go as far to say that beer is more versatile than wine when it comes to food pairings. Given this fact, we have crafted a beer-centric menu which accentuates the beer styles and the complementing culinary flavors of your meal at Brookland Pint
Believe it or not, the food pairings are included in the price of your DC Brew Tour! Check out our sample menus and book your tour today – Excellence in your stomach is guaranteed!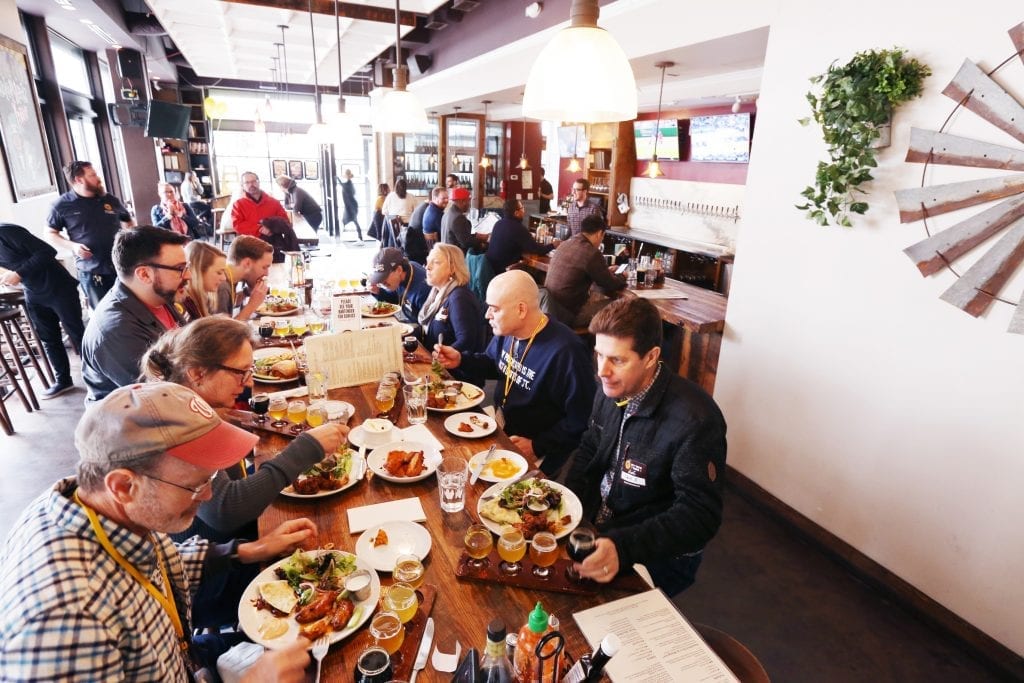 Sampler Plate at Brookland Pint
Slow baked sweet potato wedges
Beer brined buffalo wings
Wisconsin white cheddar cheese curds
House salad