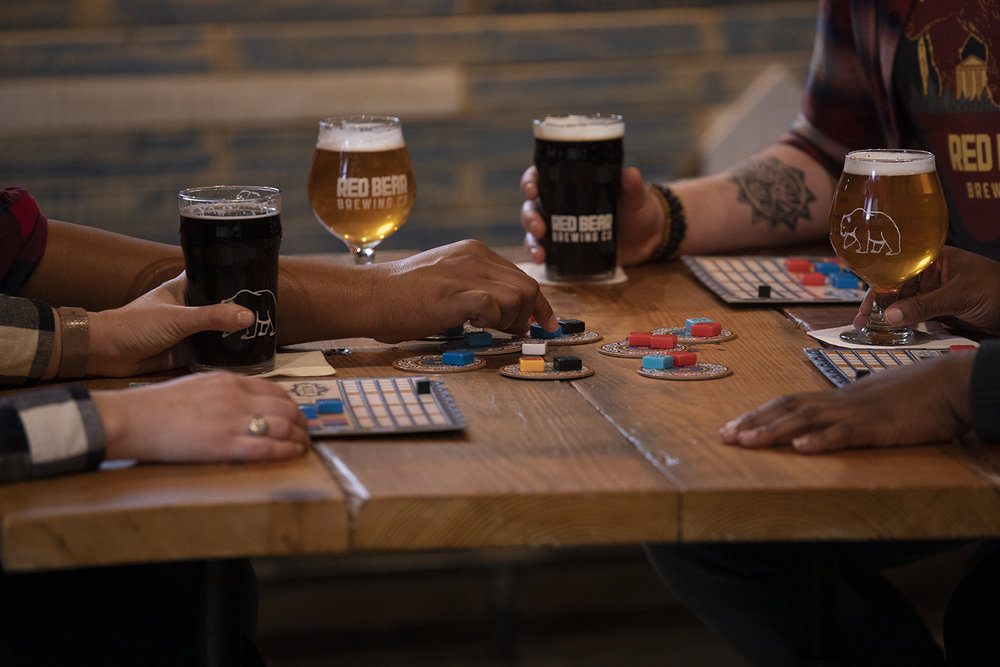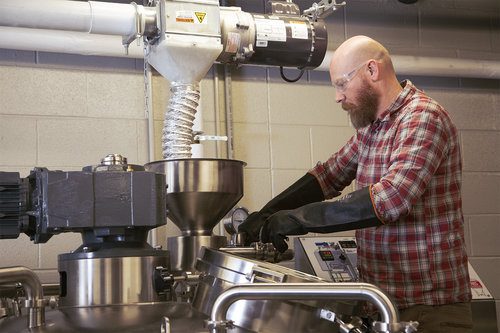 Red Bear is starting off strong with everything you can want in a brewery, from a tasty draft list, to a lovely patio area where you can catch some fresh air with your pooch, to delicious food! Also, growlers, crowlers, and kegs are available for purchase on site along with positively alluring swag.
Have that pesky friend that doesn't like beer? Well even they are in luck, as Red Bear also has locally sourced wine, mead, cider, and soda on tap. They even are serving a few craft cocktails! What better place to spend a happy hour with your pals?
Red Bear Brewing will be contributing more than just board games and tasty drinks, but will also be adding to diversity of ownership in the craft beer scene. That's right, Red Bear is DC's first brewery that is 100% redhead owned!
The name of the brewery was born as a culmination of the owners' love of the outdoors, as well as references to their red hair and a slang term that slyly shows their pride as an entirely LGBTQ-owned brewery. They have been gracefully negotiating their place as trailblazers for a more inclusive craft beer community, even reaching out to other marginalized communities beyond the LGBTQ+. Their dedication to creating a safe space for all is truly heartwarming, and their dedication to creating delicious brews is truly bellywarming!
You never know what you'll find at the first gay owned brewery in Washington DC, so check out all the upcoming shenanigans on their website calendar  for more info, or follow them on social media for fun pics and interesting updates!
Address
209 M St NE
Washington, DC 20002
Website