SRM, ABV, IBU – alright, enough! Don't worry; we know just how many acronyms meeting planners have to parse on a daily basis so we will take care of educating your meeting guests on all those acronyms the brewing world has to master while your team relaxes!
A customized experience for any budget
We can tailor a tour to any budget or corporate experience to fit your specific needs. City Brew Tours DC can create a memorable experience for any size group and any size budget, no matter how large or small! Bring your colleagues, clients, and employees together day or night for an unforgettable experience in Washington DC!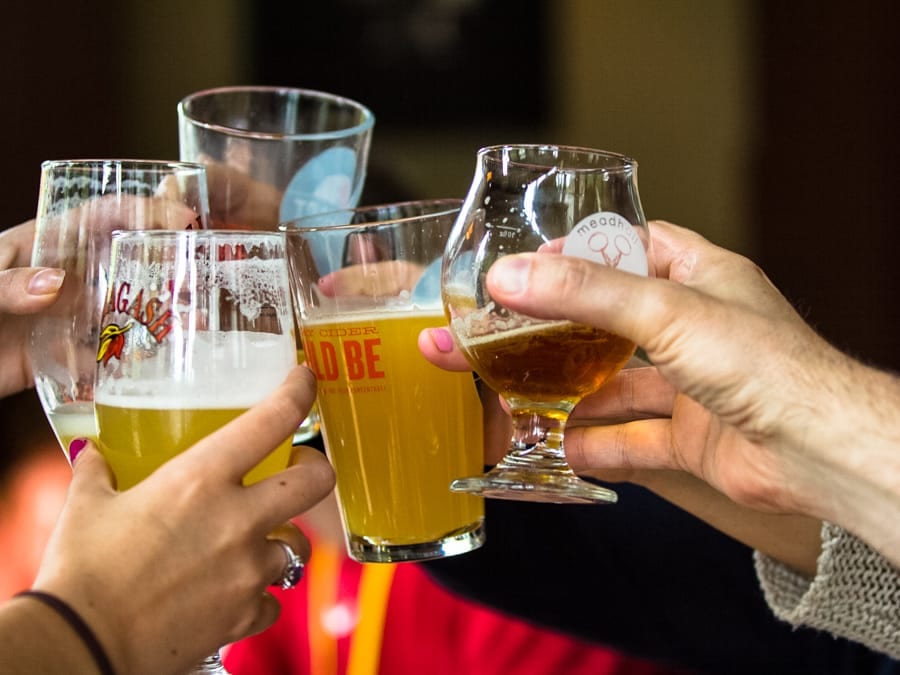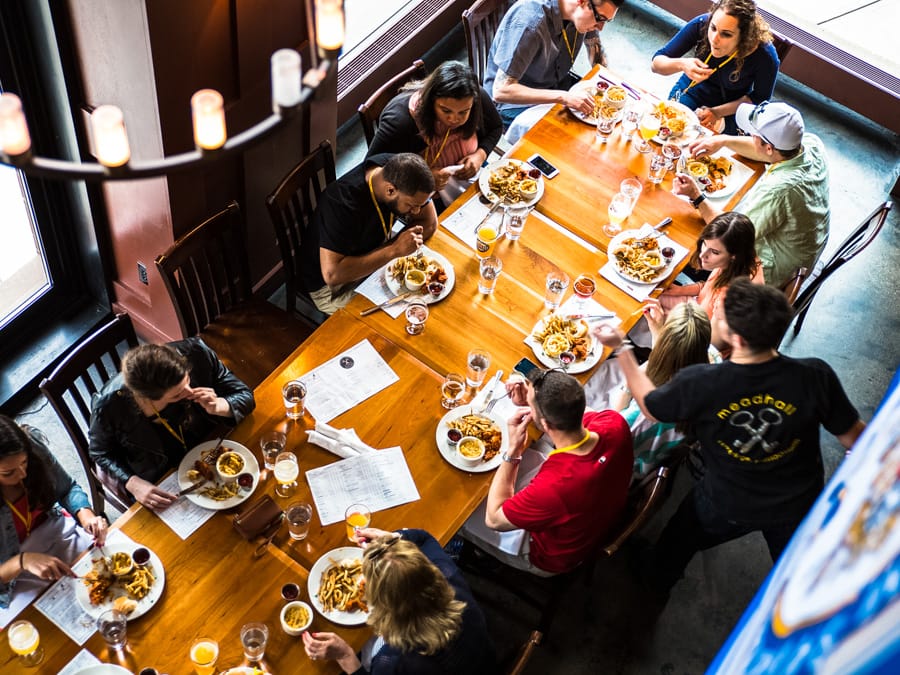 A Perfectly Planned Event
We have been doing this since 2008 so we know all the logistics needed to show a group of up to 500 a great time! We have run pre/post/spousal and sponsor activities! Maybe your team just needs that attraction on your microsite that will have your prospective attendees saying "I've gotta be there!" We can help with it all.
Private large-group tours include a dedicated guide in every vehicle who will stay with your group for the entire duration. The guide will entertain and educate all of your guests while safely showing them behind-the-scenes of several craft beer-making operations and detailing the 10,000 year history of beer. All of our tours include safe and dependable transportation so no one needs to miss out on the fun. To really blow your guests' minds add a delicious beer and food pairing meal to the event to slow things down allowing folks to relax, connect and go home excited about the next convention together!
Rent-A-Beer-Guide Services
We even offer a rent-a-guide service! Highly-interactive and entertaining, these "classes" come to you on-site in any event space. Wonderful beer guides will impress the group with craft beer tastings and analysis, unique beer history facts. Our staff will work closely with you to create a lively and informative experience for everyone!
Past classes have included:
Beer 101: Intro to Beer
Belgian Beers
Craft Beer Around the World
Double IPAs
History of Beer
Sensory Evaluation
Sour Ales
Contact us today to get started, and raise a glass to a well-crafted corporate event!
Email: [email protected]
Phone: 888-623-8687 ext. 210